Over the past two months, the public was naming their favourite workspaces and venues within the UK (and beyond), by voting for them in Tally Workspace's brand new awards - The Tallys.
The response to The Tallys first-ever call for entries was exceptional, with over 500 votes. This came as no surprise, as there are so many innovative, visionary and successful workspaces.
All of the venues were nominated by the public. The winner for 'The Venue of The Year' has been decided by the public, while the winners in other categories were in the hands of the esteemed panel of judges: David Savage, Bernie Mitchell, Anouk Agussol, Graham Hussey, Zoe Ellis-Moore and Perdie Alder.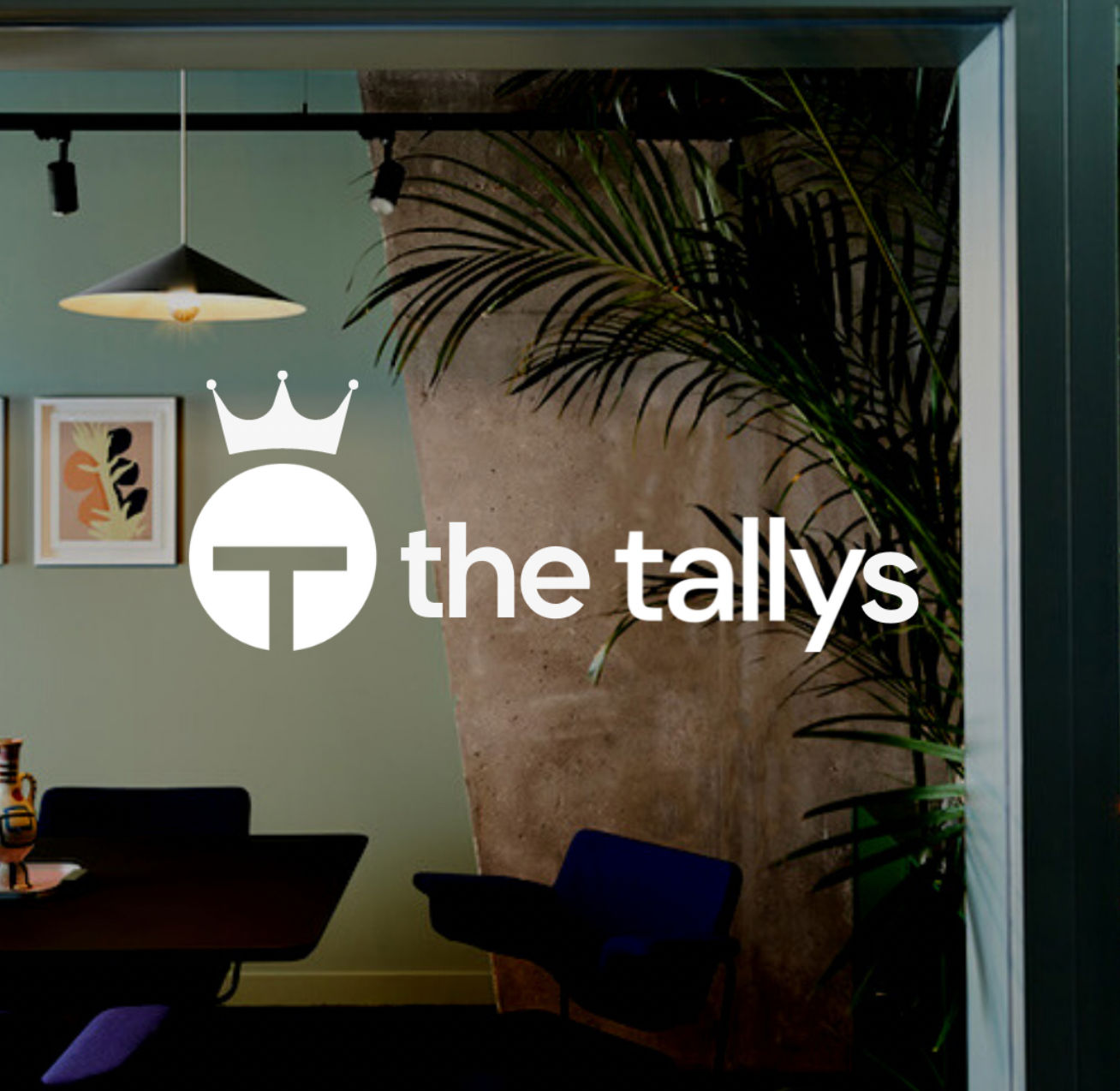 Without further ado, here are this year's winners:
BEST TECH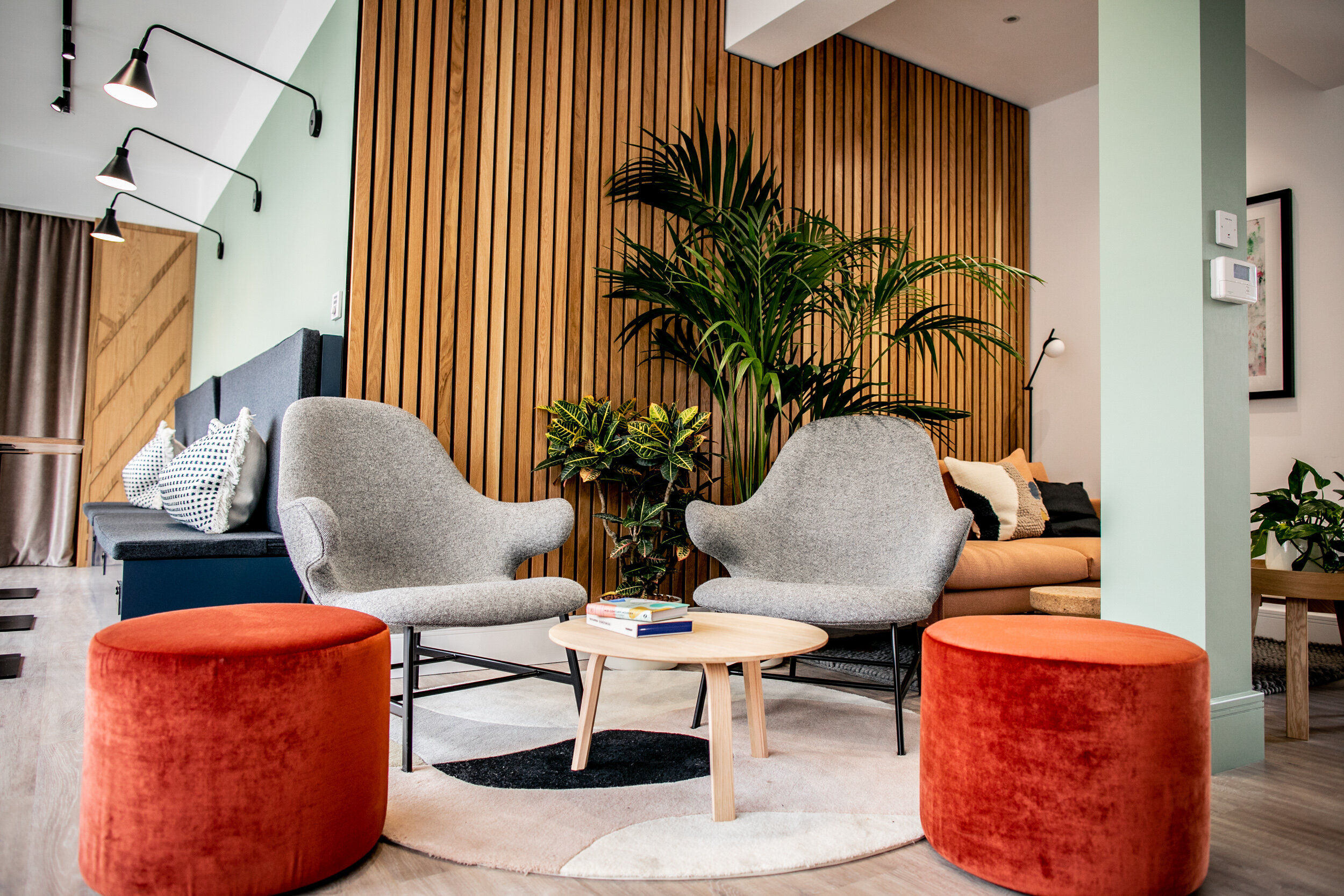 X+Why create flexible workspaces for purpose-driven businesses. The Fulwood, which is their newest venue, offers contemporary, high-spec office space. Their spaces include Zoom booths, perfect lighting and acoustics as well as super-speed Wi-Fi and high-tech, fully equipped meeting rooms.
What the public had to say:
"Zoom booths and fast internet speeds in the era of hybrid are crucial technology that all spaces need to be relevant.."
"The tech is accessible whether needing private space or team space and this is often forgotten when it comes to tech requirements..."
"Great space, all the tech you could want."
"Several zoom booths, perfect lighting and acoustics. speedy wifi, fully equipped meeting rooms."
Book a workspace at X+Why The Fulwood here.
MOST SUSTAINABLE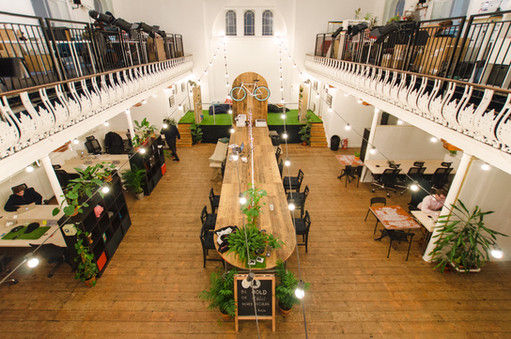 Only Connect King's Cross is an amazing co-working venue located in a stunning grade II listed building, only a short walk away from the King's Cross Station. And the best part is 100% of their profits go towards charity!
What the public had to say:
"All profits go to a charity that supports individuals recently released from prison, by helping them find a job and hobbies, giving them the opportunity to start their lives fresh. A very worthy cause."
"These folks are thinking deeper about the world than what is now 'standard issue' sustainability. Their "Handshake not Handout" motto and using coworking to get people back in society do more for me than the others in this category."
"Social responsibility is at the heart of everything they do, by giving 100% of their profits to their charity."
"100% of profit to charity"
Book a workspace at Only Connect King's Cross here.
BEST PERKS
The Boutique Workplace, 102 Colmore Row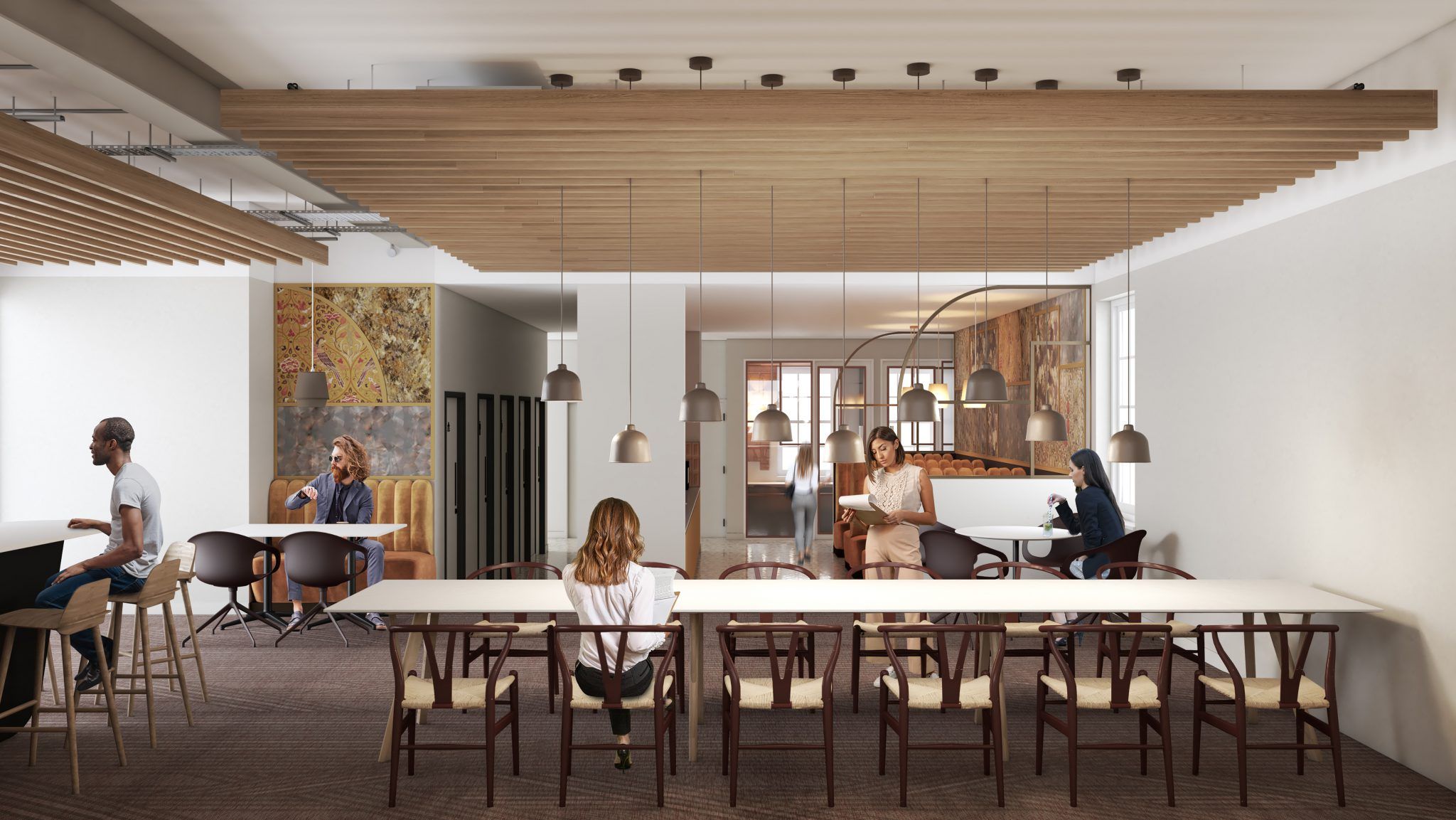 102 Colmore Row is The Boutique Workplace Company's first workspace in Birmingham. This venue offers a range of stylish, high-tech meeting rooms available to rent on demand, whether you're a member or not, and a whole collection of on-site amenities including a gym and outdoor roof terrace.
What the public had to say:
"It's amazing that they have an on-site gym."
"Onsite gym, as well as roof terrace and the usual perks make this a winner."
"Perks span more than just snacks, and they're available to members and non members."
"Whether it is an exciting startup looking for a permanent office, an established business looking for a new home with room to grow or even a freelancer in need of their next workspace, Colmore Row has all the high-spec amenities one needs to flourish. With an on-site gym with showers, a rooftop area, breakout rooms for skype calls and even state-of-the-art meeting rooms, Colmore row is sure to make everyone feel it is a home away from home. It is also designed for the health and well-being of each member with air filtration systems, natural lighting, cyclist-friendly parking and not to forget it's 100% dog friendly."
"On site gym for the win"
"Their membership at £70 per month to use Boutique lounges is fantastic value."
Book a workspace at The Boutique Workplace here
BEST DESIGN
Spitalfields is Second Home's first venue, here is where the revolution began. Every aspect of the space is designed to enhance your creativity and encourage collaboration between your team. Unexpected design solutions are around every corner at Second Home Spitalfields.
What the public had to say:
"All of the plants and colours make Second Home so unique! Also so bright."
"Exceptional design of layout and plenty of greenery inside as well as natural light.It is where sustainability and ecology meets the club vibe. And yes, you are coming there for work."
"Most unique design in London & and a stunning rooftop. This place stands apart from all the others."
"Amazing workspace with unique and inspiring design. Plenty of space, good wifi and a lovely cafe."
"Super staircase feature, spacious but intimate. Impressed with how different the space is compared to others in the sector."
"Exquisite space in which first-timers are always wowed"
Book a workspace at Second Home Spitalfields here.
BEST COMMUNITY TEAM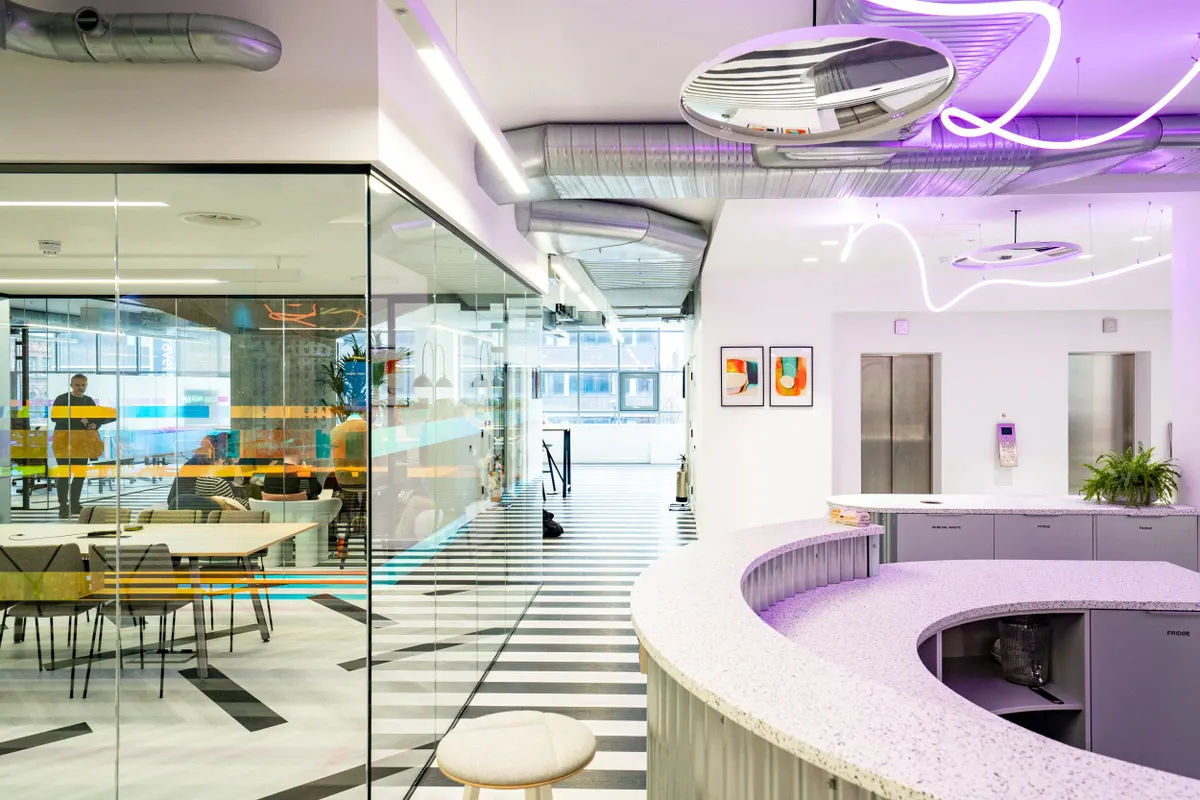 Huckletree is building workspaces for the most innovative companies in the world. Their Ancoats venue is based in Manchester. It is no surprise that Huckletree is the winner in this category as they are constantly hosting amazing events, leading educational and mentoring programmes.
What the public had to say:
"Great themed events, parties, fitness initiatives, and guest speakers."
"Always putting on community events with a high social presence."
"The team are so friendly and always on hand to help out however needed. They bring such positive vibes to the space and throw the best parties!."
"So friendly, put on events that are not only good for socials but also representative of the inside community with the building. I've made friends with the team and others in the building, never ahd such a collaborative approach to office working with other offices before."
"This is such a fun and inclusive place to work. There's always some sort of activity planned such as Sound Healing, Yoga and much more. They also never let an important celebration go unnoticed, whether it be Pride month, International Women's Day or the beginning of someone's maternity, you can always count on the guys at Huckletree, Ancoats to plan something spectacular!"
"THE best team ever! Marc, Will, Courtney and Melissa absolutely rock and go out of their way every single day to deliver an exceptional member experience."
Book a workspace at Huckletree here
TALLYS VENUE OF THE YEAR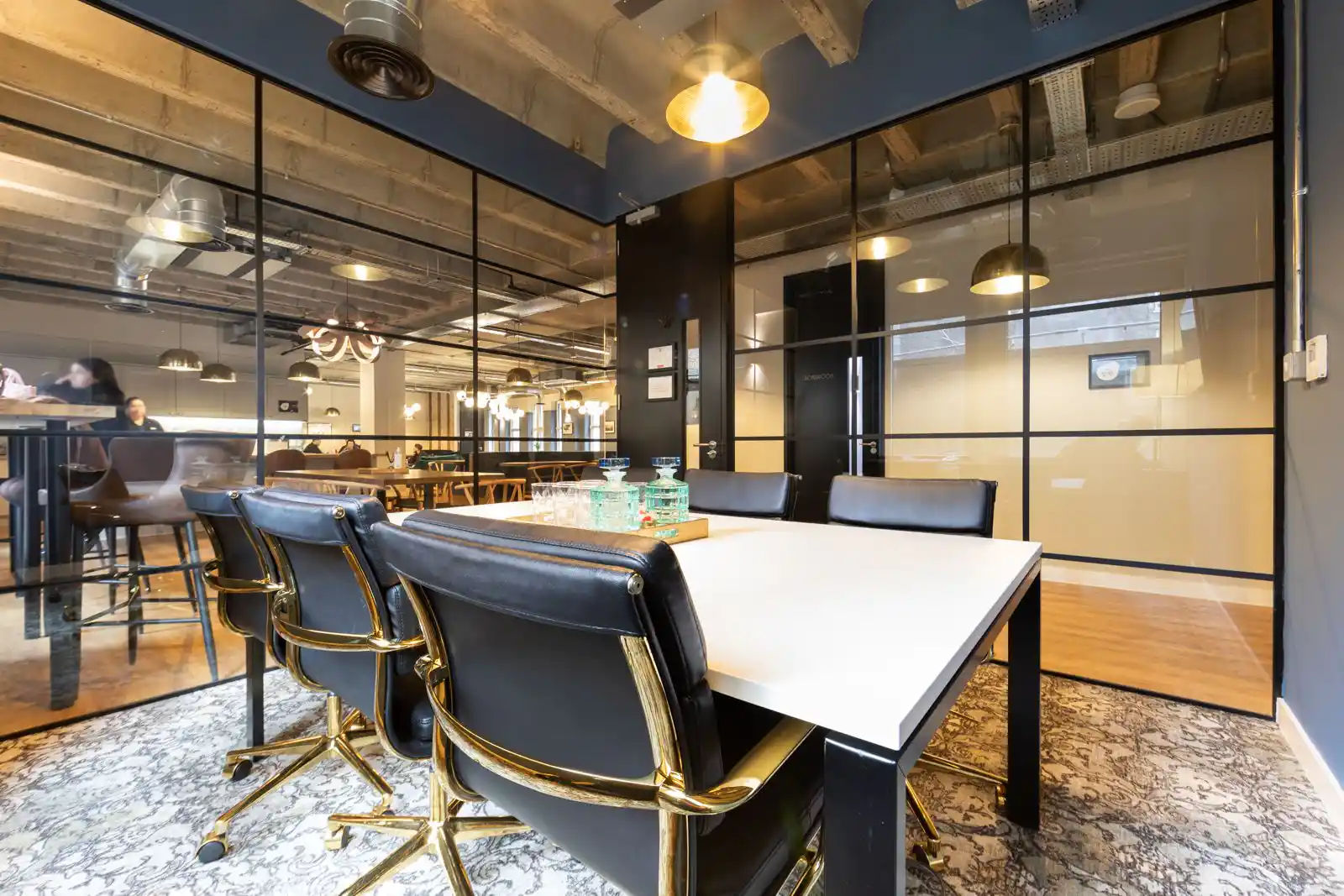 Liverpool Street venue is latest addition to The Space family. The venue is literally opposite Liverpool Street Station, the hustle and bustle of the city escapes as you enter their Art Deco hub. Inside you will find exposed ceilings in the extensive lounge area on the 1st floor, modern social spaces, bright offices and stylish boardrooms.
What the public had to say:
"Great coworking venues in an excellent location."
"They are extremely helpful and never hesitate to go the extra mile"
"Exceptional Customer Serice and impecable building presentation."
"​​The venue is spotless, the customer service is amazing and all the guests have praised and have confirmed that they've received excellent service, warm welcome and the receptionist have personally escorted guests to the companies offered drinks, made them feel welcome, and tenants are very happy with the service provided to them."
"They have amazing front of house staff who welcome us in in a caring and enthusiastic fashion! The whole team is so organised and exciting!"
"Very helpful and make every experience a lovely one!"
Book a workspace at The Space Liverpool Street here
A huge thanks to everyone who nominated and voted for their favourite venues, and congratulations to all the winners!
Check out these award-winning and thousands of other amazing venues on Tally Workspace today!