Here at Tally Workspace, we're obviously all big fans of flexible working. With no permanent office, everyone in the team has full access to the platform to book on-demand workspace across the UK and Europe. Our whole team is encouraged to work where they work best. Whether that is a cafe, hotel, coworking space, or at home.
As the year is coming to an end, we team reflect back on their year of embracing flexible working and what this means to each of us individually...
Jules Robertson, CEO and Co-founder
Favourite Tally Workspace venue: The Halley. It is close to my house, just a ten-minute walk up the canal. When you get there it is very spacious with great natural light and very comfortable 'proper' chairs. I also am obsessed with any venue that gives unlimited oak milk. The team is very welcoming (Hi Paolo!) and they do great sandwiches at the adjoining cafe.
Thoughts on Flexible Working: I am not sure how I ever went into an office 9-5 every day. I love meeting with the team every Friday and again throughout the week as and when it suits us - depending upon the project we are working on. It is also great to try out different venues - I am a strong believer in different kinds of venues for different kinds of work!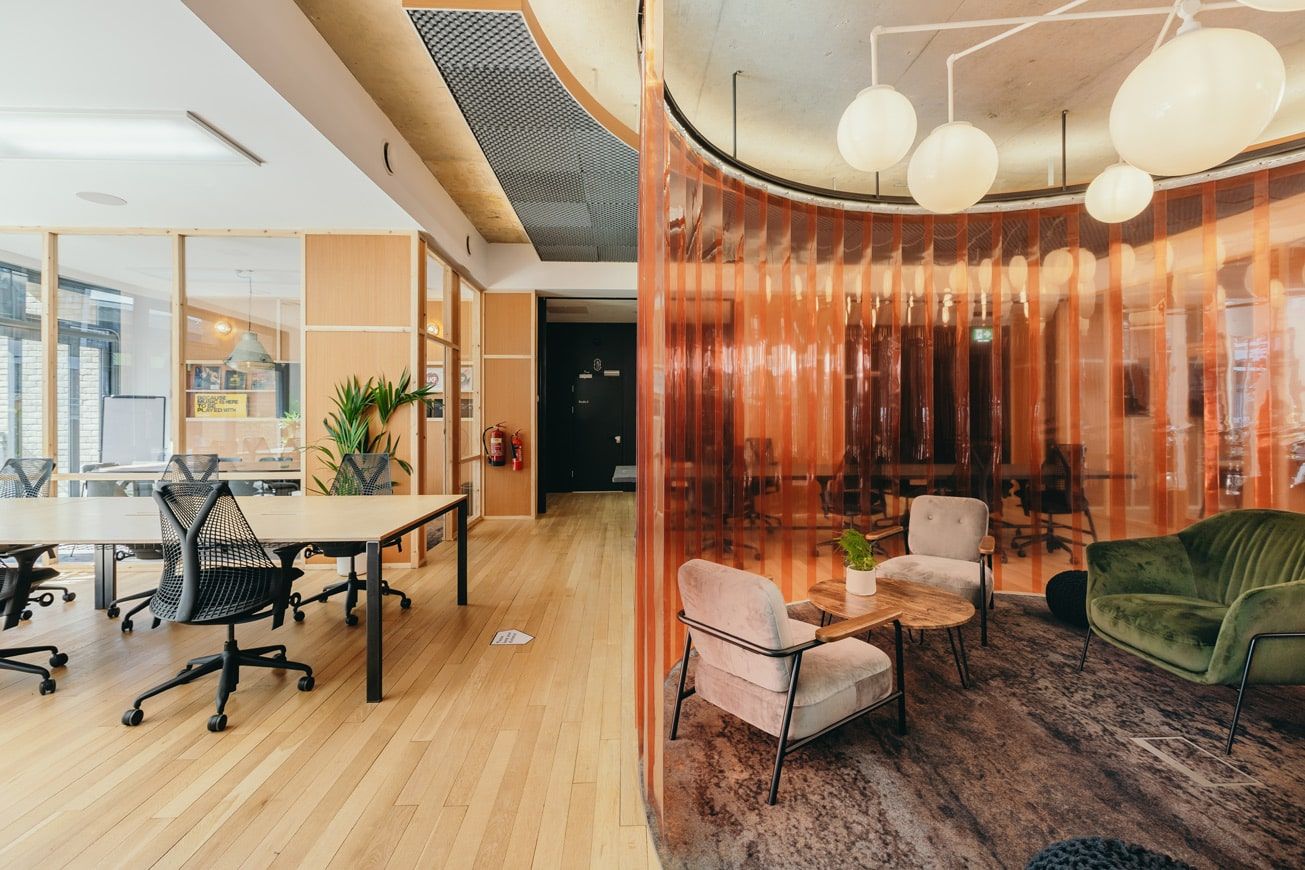 Laura Beales, COO and Co-founder
Favourite Tally Workspace venue: Badger, Badger in Deptford. I have a dog so not commuting is a bonus. This venue is a pub with over 1,000 board games available but has been converted into a coworking space during the day. The team are super friendly and always make sure you have a pleasant experience and they do great coffee. It's a big space so good if you want to break out into different groups etc. I really like going there on a Friday as it is a slightly more chilled setting to see the team and can get the weekend off to a good start with a cocktail and a board game!
Thoughts on Flexible Working: I have always been a big advocate of flexible working. I did a lot of consulting when I was younger and used to have to travel for 3-4 hours a day to sit in horrible offices when I could have easily done the work more locally.
I also believe that flexible working is a fairness issue. There seems to be an assumption amongst senior leaders that everyone can work from home and they can just downsize their office without offering anything else. The reality is that 51% of people don't have a suitable place to work from home and that is primarily the young and the less well-off. People are not going to be at their most productive and efficient if they are working from their bed or sofa.
Michelle Brien, Tech Lead
Favourite Tally Workspace venue: Only Connect, Kings Cross. They have great tunes and a perfect mix of space and environment to concentrate but also a nice hustle and bustle so can have small conversations without feeling like you're disturbing a library. The staff are also super friendly!
Thoughts on Flexible Working: Having the right environment for a productive, happy workday is completely personal to every individual and so working in the same office 5 days a week is never going to get the best out of people. Having the opportunity to work remotely from any location but also meet up with the team regularly in different spaces helps with the best of both worlds for work-life balance and a successful team.
Greg Skillman, Business Development Lead
Favourite Tally Workspace venue: Mindspace Shoreditch. Definitely my favourite. It has a great atmosphere, including a balcony with a great view. Also very easy to get to! The coffee is really good and it also has calling booths, which are great for making calls.
Thoughts on Flexible Working: I think flexible working is becoming increasingly prominent and important. The pandemic has proved that people work just as, or even more efficiently away from a central office hub. This is a win-win for employers and employees as it means more freedom for staff and can mean fewer overheads for the business. I think that companies need to offer staff the freedom to work from where they want if they are to ensure they attract/retain top performers!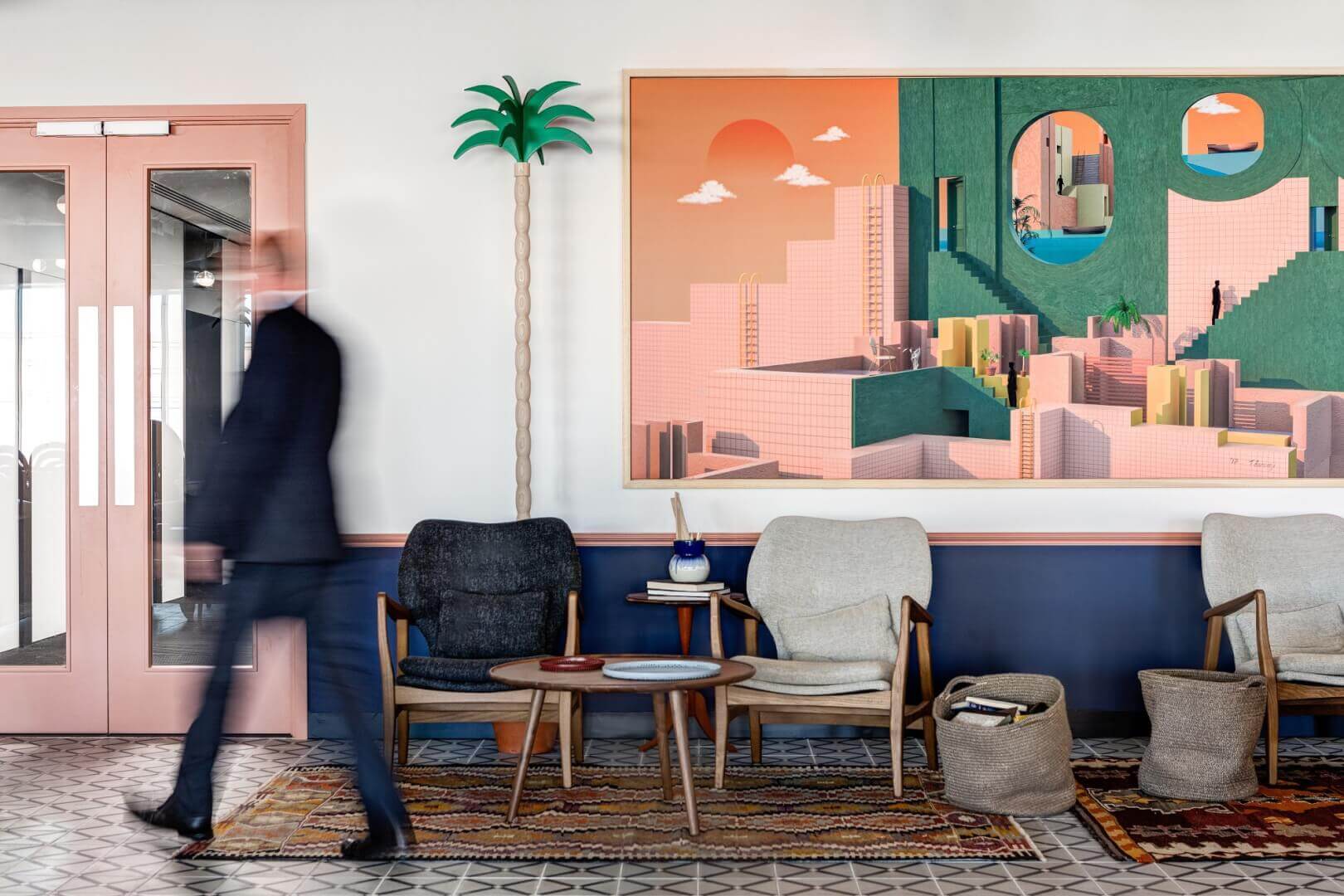 Tom Woods, Customer Success Executive
Favourite Tally Workspace venue: The Ministry. It's a really cool laid-back space with amazing coffee and a full bar! It's perfect for a Friday work session or when you need a change of scenery to feel inspired.
Thoughts on Flexible Working: It's such an important shift as it's clear that working entirely from the office or at home doesn't really suit anyone. To retain top talent companies need to offer their employees hybrid options, and Tally Workspace represents the most cost-effective and customisable way to do this.
Jeni Boyd, Operations Generalist
Favourite Tally Workspace venue: Mindspace Shoreditch. This venue has a super chilled vibe, great coffee and fab facilities. Its phone booths are extremely useful when you've got a call or just need a quieter space. Similarly, its shared lounge provides a perfect breakout space for when you want to have a team huddle or just a time out.
Thoughts on Flexible Working: After working remotely for almost a year I became incredibly unmotivated. However, commuting to an office for over an hour 5 days a week didn't seem like a great use of time. Flexible working provides a solution to both of these problems and allows me to choose a workplace that caters to my needs wherever and whenever I need it.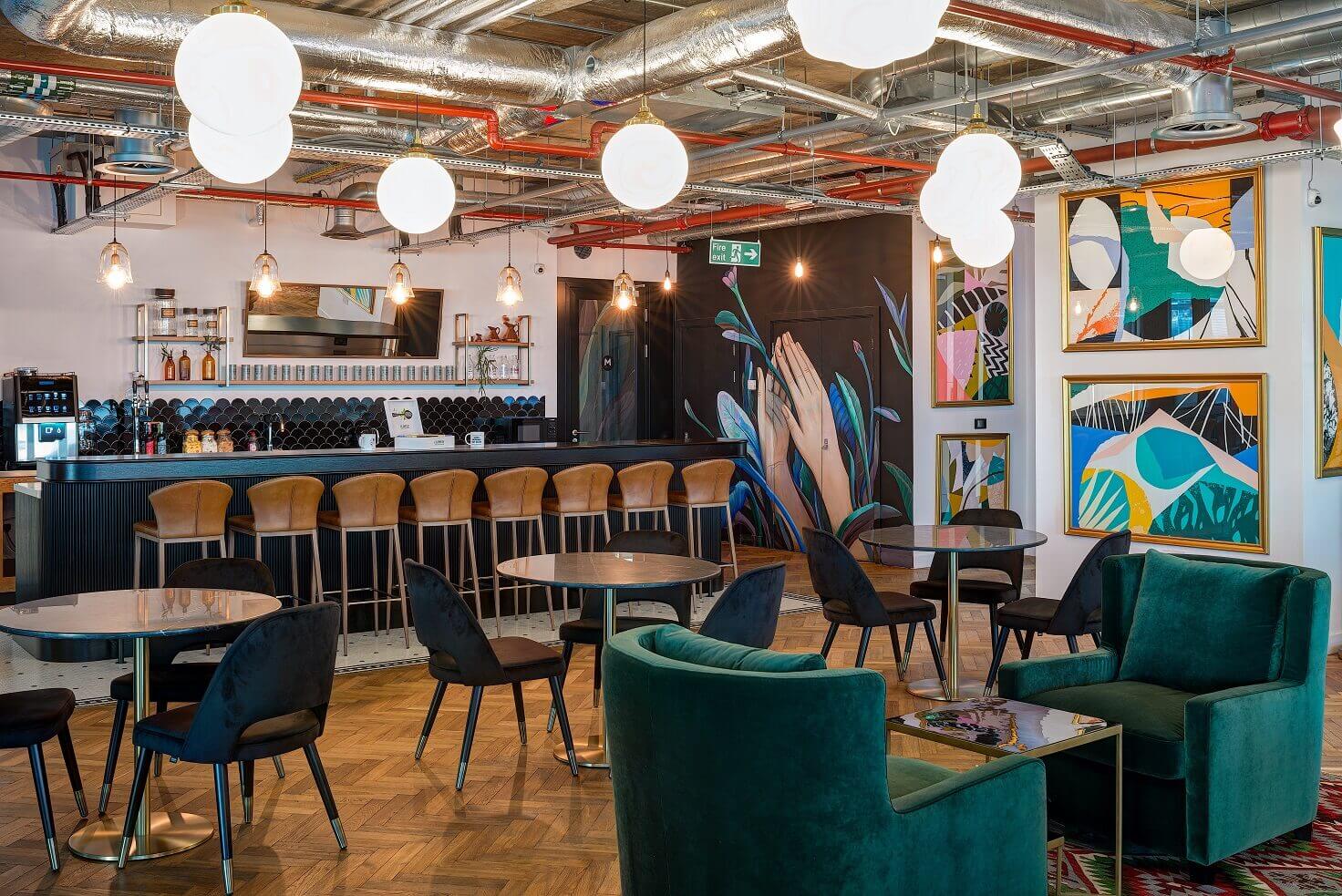 Cameron Trundle, Account Executive
Favourite Tally Workspace venue: Missionworks Hammersmith. Beautiful building, great spaces for all your working needs, and a sense of community.
Thoughts on Flexible Working: It's the only way to work isn't it? Businesses that embrace flexible working will win!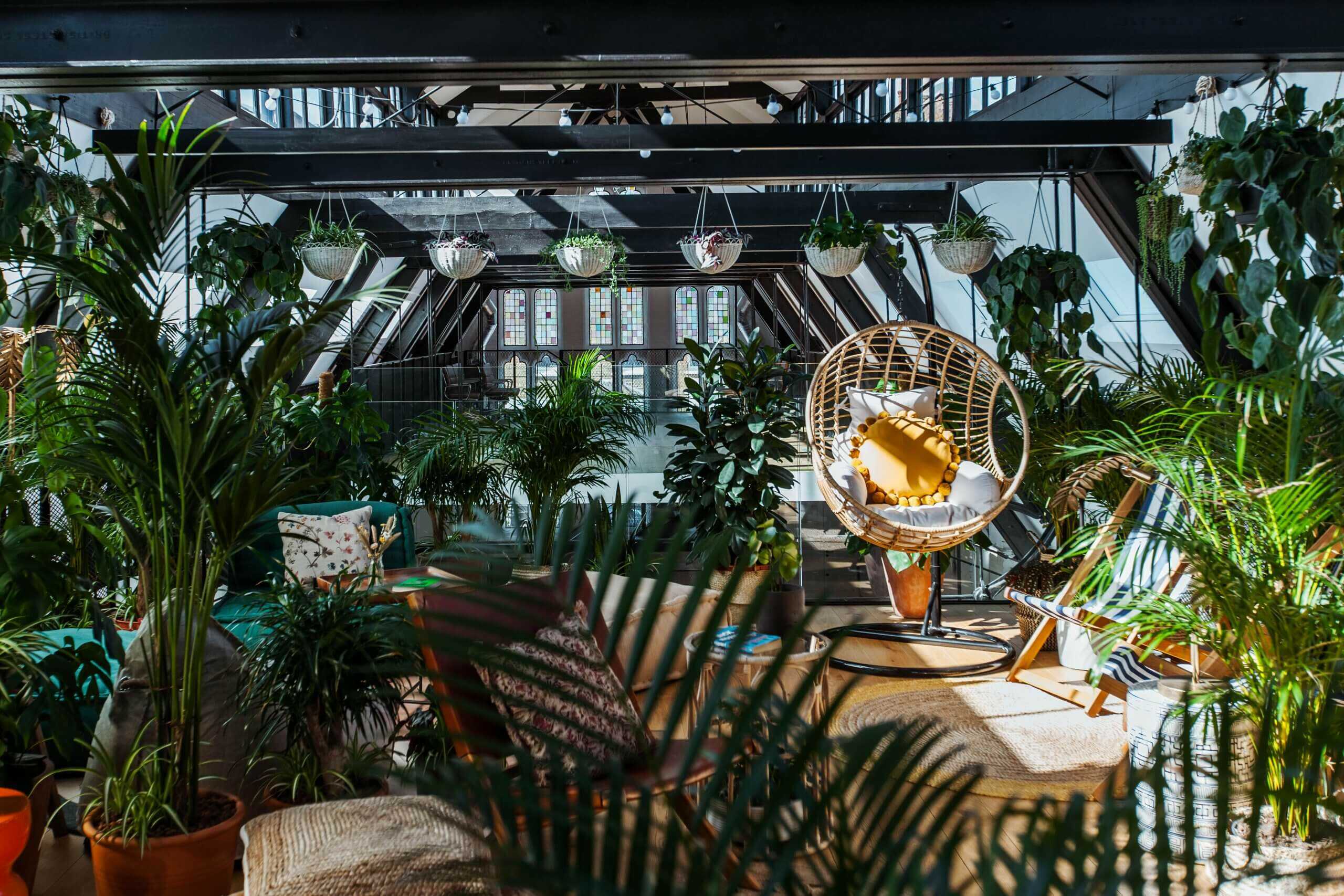 George Moynihan, Sales Lead
Favourite Tally Workspace venue: X + Why The Fullwood. The front desk staff are just incredible. Both the private offices and the co-working spaces are super spacious and allow for really good productivity levels. The phone booths and comfy sofa's also mean you have all the space to make quiet, uninterrupted calls and chill out during your lunch break or for more informal meetings.
Thoughts on Flexible Working: The ability to choose is something that's really important to me. Some days I just do want to work from home, and that should always be an option! The ability to choose a variety of locations when it comes to collaborative team sessions or client meetings removes the risk of a location becoming stale and a chore to go to.
No two people are the same and most work better in different locations and settings. Having the ability to combine face-to-face interaction alongside my personal preference, all in all, leads to me being much happier and more productive, something that I would lack in either a fully remote situation or a full office-based role.
Mir Shueb Ahmed, Junior Social Media Executive
Favourite Tally Workspace venue: Queen Mary University Enterprise Zone. We meet here as a team every Monday and the location is great. There are also loads of amazing lunch spots nearby. Sheryl the community manager is amazing and always so welcoming. She always puts out the best snacks!
Thoughts on Flexible Working: Flexible working is the future of working. It saves money/time for both the employee and the employer.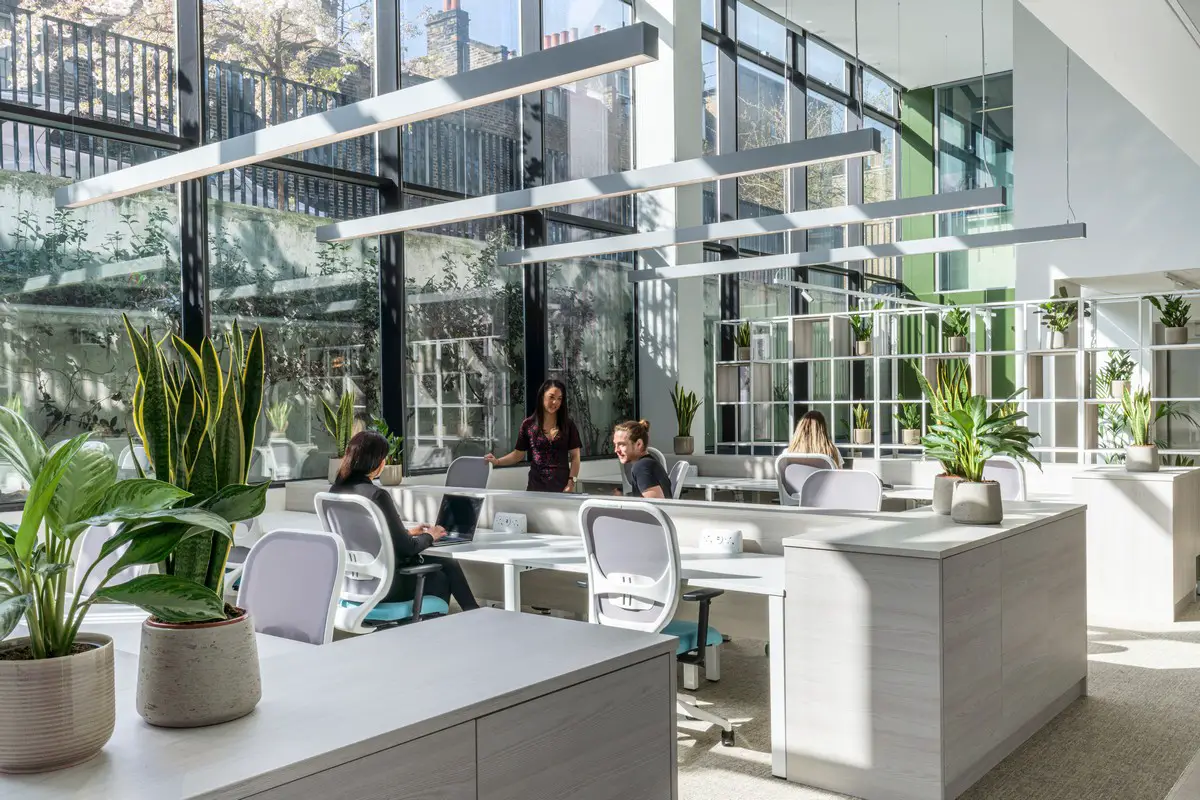 Emma Campbell, Customer success and venue lead
Favourite Tally Workspace venue: Cobalance. Amazing space in Shoreditch, this has become a favourite of mine since starting at Tally Workspace, it also happens to be near my favourite lunch spot, Beans Loves Greens. You get unlimited barista-made drinks at Cobalance which is dreamy and they have lots of specialty teas to choose from as well. Shout out to Bhush their founder who is amazing!
Thoughts on Flexible Working: Since joining Tally, I feel like my work/life balance has been much better. Being able to choose when I WFH, when I use a space is ideal. Having access to spaces all across the UK has meant I have been able to work from where ever I want. For example, I have a few friends in Bristol and I choose to spend some time working in one of our venues there so I could see them easily after work! It really is a great lifestyle having access to the platform.
Still not convinced that the hybrid way is THE way? Try it out for yourself!
Book a workspace through Tally Workspace now, the easiest way to book hot desks, private offices, and meeting rooms on demand. Now with over 50 workspaces available with a free first visit day pass! Explore all the amazing venues on offer here.