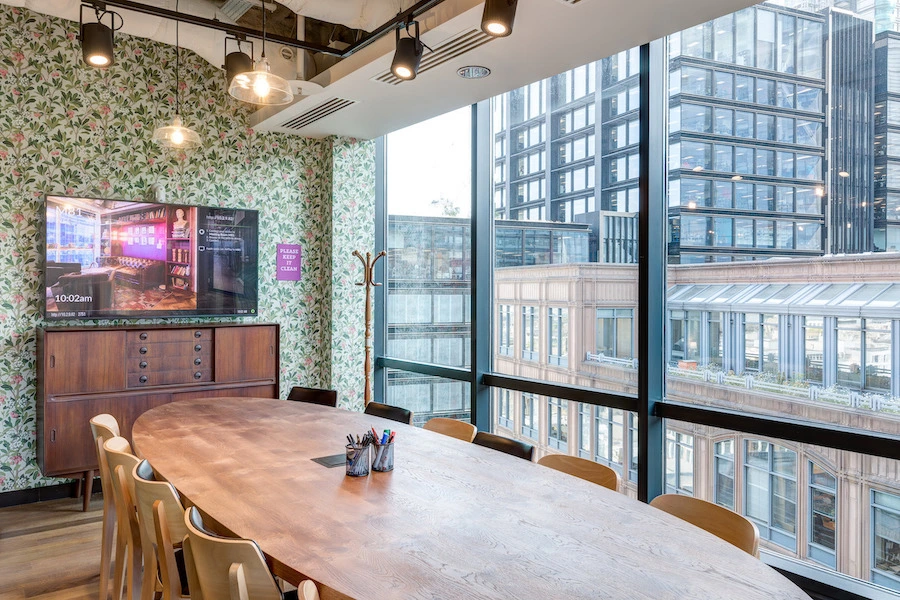 Meeting Rooms in Canary Wharf
Search and instantly book 1,000s of meeting rooms in the UK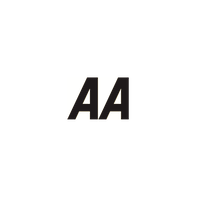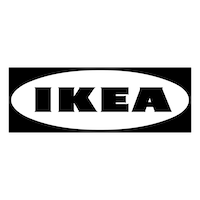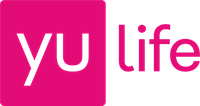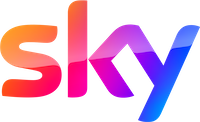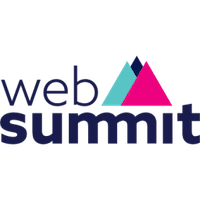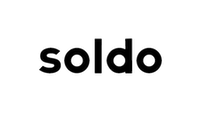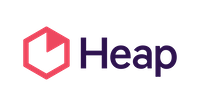 Canary Wharf Area Guide
Canary Wharf, located in the heart of central London, is a prime location for booking a meeting room for various business needs. With an array of fully equipped meeting rooms in Canary Wharf, it's an ideal destination for setting up successful meetings, important client meetings, or even a casual team catch-up. The area offers a variety of venues, from intimate meeting spaces for small team meetings to larger conference rooms for big events, making it versatile to accommodate different business requirements.
When it comes to impressing clients, the choice of a meeting room can say as much about your business as the presentation itself. The right space sets the tone for the meeting and can significantly impact its effectiveness. If you're located in Canary Wharf, you're in luck! Known for its stunning skyline and bustling business district, Canary Wharf boasts some of the most impressive meeting rooms in London. From panoramic city views to state-of-the-art facilities, these spaces are designed to wow your clients.
The process of meeting room booking in Canary Wharf through Tally Workspace is straightforward and flexible, with options available by the hour or day depending on your needs. These meeting spaces are not just rooms; they are designed to inspire productivity and ensure a successful meeting. They are fully equipped with modern technology and amenities, providing the perfect backdrop for a productive meeting, whether it's a brainstorming session, a team meeting, or a client presentation.
How much does it cost to rent a meeting room in Canary Wharf?
Surprisingly, booking a meeting room in Canary Wharf can be quite cost-effective, depending on your specific needs and the amenities you require. If you're hosting a small team meeting for up to six people, prices start as low as £25 per hour. This makes it an affordable option for startups, small businesses, or teams that need a professional space for a quick catch-up or brainstorming session.
For larger meetings accommodating up to 12 people, the rate typically starts at £55 per hour. This is ideal for bigger team meetings, client presentations, or workshops. The cost here reflects the increased space required and potentially additional amenities to ensure a productive and successful meeting experience for a larger group.
It's important to note that these are starting rates and the final cost can vary based on several factors. These include the specific provider you choose, the exact location of the meeting room within Canary Wharf, and the range of amenities provided. Extra services like catering, access to advanced audio-visual equipment, or administrative support may also affect the final price. Therefore, we recommend that you clearly outline your requirements and budget before making a booking to ensure you get the best value for your money.
Why is Canary Wharf a good place to work?
One of the main reasons why Canary Wharf is so loved amongst Tally Workspace users is its extensive selection of fully equipped meeting rooms that cater to every business need. Whether you're hosting a small team meeting or a large-scale conference, Canary Wharf has an array of meeting spaces ready for hire. These meeting rooms, available in various sizes and configurations, are designed to provide a conducive environment for brainstorming, impressing clients, or conducting productive training sessions.
The conference and meeting rooms in Canary Wharf stand out for their state-of-the-art facilities and are often bathed in natural daylight, creating an inviting atmosphere for effective communication and collaboration.
A notable feature of working in Canary Wharf is its iconic location. Nestled among the skyscrapers, TOG One Canada Square offer a vibrant backdrop to the daily hustle and bustle. The area is well-connected with public transportation, making it easily accessible for both local and commuting employees. Furthermore, the best meeting rooms in Canary Wharf are just steps away from a plethora of restaurants, shops, and cultural attractions, providing plenty of options for post-meeting entertainment or relaxation.
These spaces are designed to accommodate a wide range of needs, from small meetings to large conferences. In conclusion, the blend of superior meeting facilities, a central location, and a dynamic environment make Canary Wharf an excellent choice for work in London.
Transport links
Canary Wharf, the thriving commercial hub in central London, boasts excellent transport links that make commuting in and out of the district a breeze. The Jubilee Line is a primary mode of transportation, with Canary Wharf Tube Station serving as a vital link to various parts of the city. This station is nestled right in the heart of Canary Wharf, making it a convenient point for those travelling to or from the area. It's also worth noting that the Jubilee Line has interchanges with all other major tube lines, further enhancing its connectivity.
Additionally, the Docklands Light Railway (DLR) provides another efficient means of transport. Known for its driverless trains, the DLR offers an exciting commute with panoramic views of the city. There are also several bus routes servicing Canary Wharf, including Route 277, Route D3, Route D7, Route D8, and Route N277, providing ample options for those who prefer road travel.
For a more scenic commute, the Thames Clippers offer a unique way to reach Canary Wharf. This river bus service links Canary Wharf Pier with key locations like Greenwich, Tower Bridge, London Bridge, Blackfriars, and Embankment. This option is not only practical but also offers a picturesque journey along the River Thames. Lastly, let's not forget the TfL hire bikes available across the area, offering an eco-friendly alternative for short-distance travel.
In summary, whether you're commuting by tube, bus, boat, or bike, Canary Wharf's robust transport links ensure a smooth and hassle-free journey, making it an ideal location for work and play.
Canary Wharf area overview
This thriving urban hub offers a unique blend of work and leisure, making it an ideal destination for both professionals and tourists. Canary Wharf is situated near the Isle of Dogs in the London Borough of Tower Hamlets, offering stunning views across the River Thames.
One of the defining features of Canary Wharf is its array of dining options. You can find a myriad of cafes, bars, and restaurants catering to a wide range of culinary preferences. For instance Roka (one of Tally team's favourite dinner spots) serves up delectable Japanese dishes. For those looking for a quick coffee break, Notes Coffee has a reputation for serving some of the best brews in town.
In terms of monuments, One Canada Square, also known as Canary Wharf Tower, stands out as a prominent feature of the skyline. It's one of the tallest buildings in the UK and a symbol of the area's commercial significance. The area is also home to several public art installations and sculptures, adding a touch of artistic flair to the corporate landscape.
Moreover, Canary Wharf is becoming increasingly popular as a residential area, offering luxurious apartment living and a host of amenities within walking distance. Canary Wharf is more than just a business district. With its combination of dining options, iconic landmarks, and growing residential appeal, it offers a dynamic environment for work, life, and play.
Team building activities in Canary Wharf
Canary Wharf offers a range of exciting team-building activities that cater to diverse interests and preferences. For those who enjoy puzzles and challenges, consider Immersive Gamebox, Aftermath London, or Escape Land. These venues provide engaging experiences that require teamwork and problem-solving skills, making them ideal for corporate team-building exercises.
If you're looking to infuse some physical activity into your team-building event, Docklands Sailing & Watersports Centre and Revolution Karting are excellent options. These venues offer exciting water sports and adrenaline-pumping karting experiences, respectively. Teamsport London Docklands also provide thrilling team-building activities that are sure to leave lasting memories.
Finally, for a unique urban adventure game experience, Espionage Missions offers a game played around Canary Wharf, which is ideal for corporate team building. This fun-filled activity encourages collaboration and strategic thinking, making it a perfect choice for enhancing team dynamics.
In sum, Canary Wharf offers a plethora of team-building activities, from escape rooms and sailing to karting and urban adventure games, ensuring a memorable experience for every team member.
Where else can I rent meeting rooms in London?
With Tally Workspace, finding and booking the perfect meeting room in London or anywhere outside the city has never been easier. Whether you need a space for a brainstorming session, a board meeting, or a client presentation, Tally Workspace offers a wide range of options to cater to your specific needs. From intimate rooms for small teams to spacious venues for larger gatherings, our platform provides you with quick and easy access to numerous professional spaces. These come equipped with all the necessary amenities, including Wi-Fi, whiteboards, projectors, and more. Our simple online booking system allows you to secure the ideal workspace without any hassle, no matter where you are. With Tally Workspace, you can ensure a seamless meeting experience every time.
Check out other meeting rooms in London
Meeting rooms with a view London
We've been really happy using Tally Workspace to book workspaces for the past year. It's meant we can quickly find meeting rooms and workspaces for our team. The platform is super easy to use and we have already recommended it to other companies. Compared to our old permanent office, we're saving a lot of money which is a plus too!
FAQs
How can I book a workspace?
What happens if I need to cancel?
What if I have questions about the facilities at a particular venue?
How much does workspace cost on Tally Workspace?