Check out our case study on how Tally Workspace found Florence not one but two full-time offices for their growing team.
How Florence found two offices for their growing team.
For the past 5 years, Florence has been on a mission to help make social care outstanding through innovation and technology. Since first launching in London, they have rapidly grown and expanded. Now with large teams outside of London in both Birmingham and Glasgow.
After lockdown restrictions ended Florence needed somewhere to bring these new teams together. However, searching for office spaces in both Glasgow and Birmingham simultaneously whilst managing their teams is not something that Managing Directors Dejan Kojic and Derek Brown had the time to do.
They turned to Tally Workspace for help. The brief was simple, a lot of the team had never met in person before, therefore they needed somewhere they could come together, collaborate and build an amazing cohesive culture.
Birmingham
With plans to rapidly grow their team in Birmingham, Tally Workspace set about finding them a 30 person office space with the potential to expand
Having decided on the perfect space for his team, the team at Tally Workspace set to work negotiating a good deal for him.
Dejan Kojic, Managing Director of Florence South;
"Tally Workspace found us an amazing space opening in Birmingham called Foundry, part of the X+Why group. We were finding it really challenging to find a space that we were excited to call home but Tally Workspace really listened to our requirements. The space they found was perfect for our team, with loads of amazing breakout space, beautiful meeting rooms and a real emphasis on wellbeing".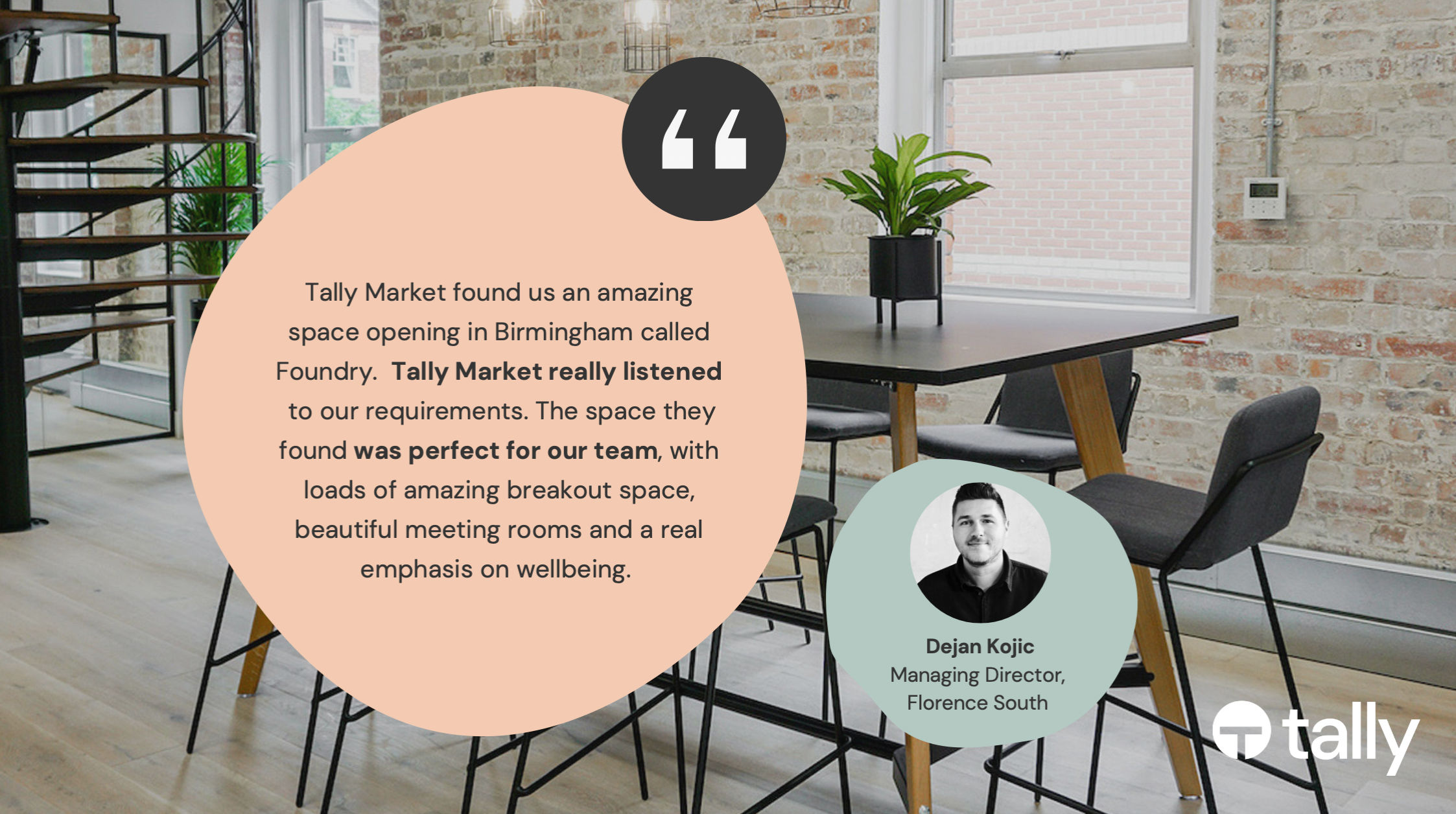 Glasgow
The team in Glasgow had the same problem. With a rapidly scaling team, they needed somewhere they could call home but with space to grow..
With the team travelling in from across the central belt of Scotland - location was key., Somewhere in close proximity to Glasgow Queen Street and Central Station was a must.
Tally Workspace presented the team with a range of options, of all different price points, all within walking distance of Central Station. Of all of the options presented, Graft was the one that caught the eye of Derek Brown, Managing Director of Florence North.
"The membership team at Graft blew us away even from the first visit. It feels more like a members club as opposed to a traditional office space. We wanted to find a space that people actually wanted to come into after being stuck in their WFH bubble. Tally Workspace understood this and found us an office that fits the bill in every way".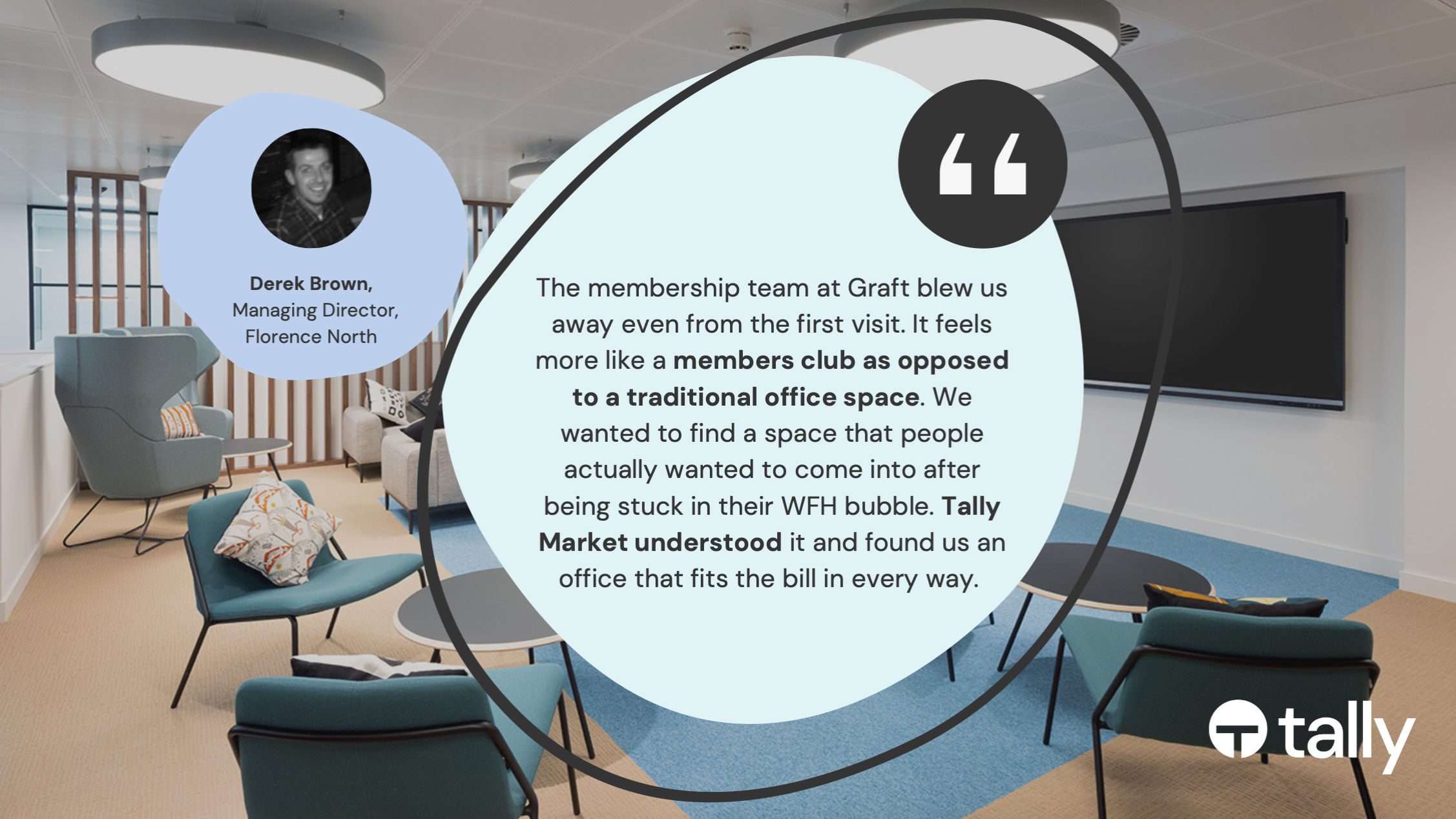 —------------
Finding the perfect office space for your growing team can be tricky. Especially when you're focused on managing and scaling a business. Tally Workspace can take the burden off your hands and find you the perfect space. If you'd like to kick start your search, tell us your requirements here and we'll be in touch.