Looking for a cool
meeting room in London
to really impress that potential new client, perhaps a unique meeting room? Or are you having a company meeting and need a spot that's going to inspire your team to think big? Whatever it is - we know the drill. 
Sometimes a generic-looking meeting room with marigold walls and a boring grey table just won't cut it, so we've pulled together a list of six of our favourite cool, quirky and impressive meeting rooms in London. All of these good places, perfect for informal meetings, are available to book through
Tally Workspace
too, where you will can find all of the best meeting rooms in London!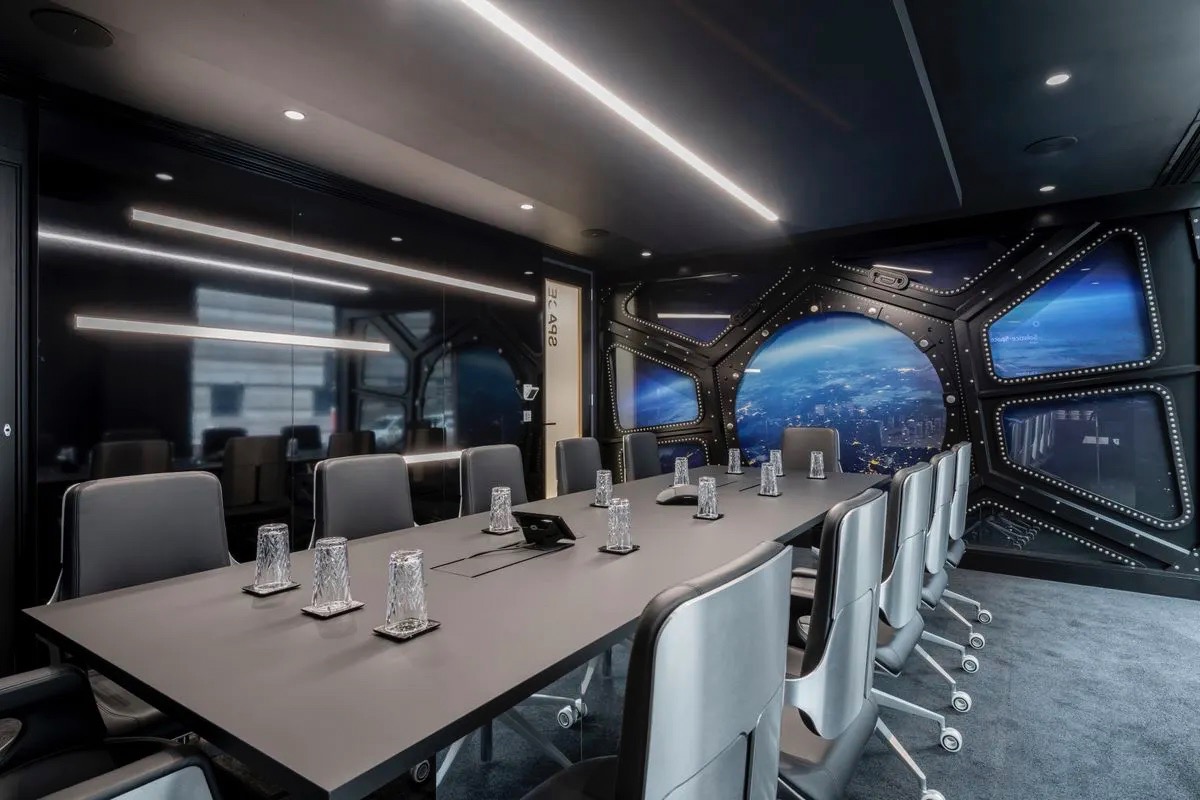 We kick things off with something a bit special. Nestled inside Office Space in Town's Blackfriars venue is 'Space' - a mind-blowing meeting room that's themed around Star Wars. With futuristic leather and metal chairs and a view out across the planets, this spot certainly makes you feel like you're inside the Deathstar, plotting to take over the galaxy.
If you're in need of some 'blue sky thinking' or have some interplanetary domination to discuss, this could just be the meeting room for you. 


Meeting room space near me
Huckletree (Cupertino)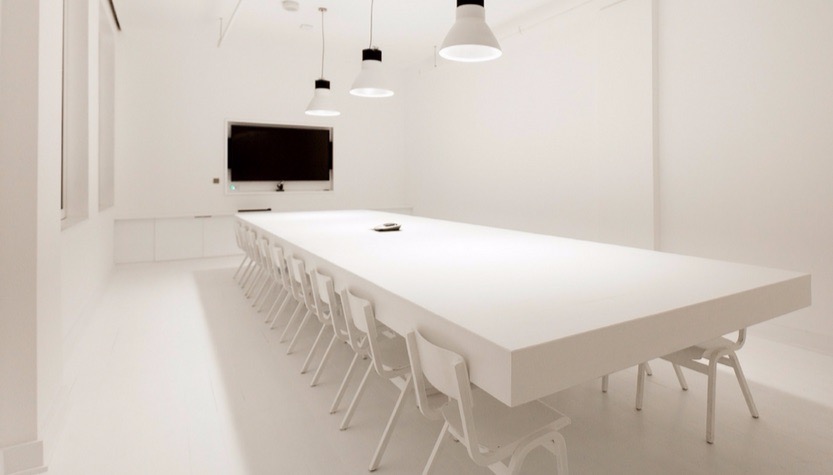 Named after the Silicon Valley city that's home to Apple's HQ, this 14-capacity meeting room matches the design style of this reference. With clean lines and a monochrome palette, this stylish space feels like it could've been designed by Steve Jobs, himself. 
Huckletree is an impressive, tech-focused coworking venue in Shoreditch that attracts some exciting startups, and no wonder when they offer cool meeting rooms like this.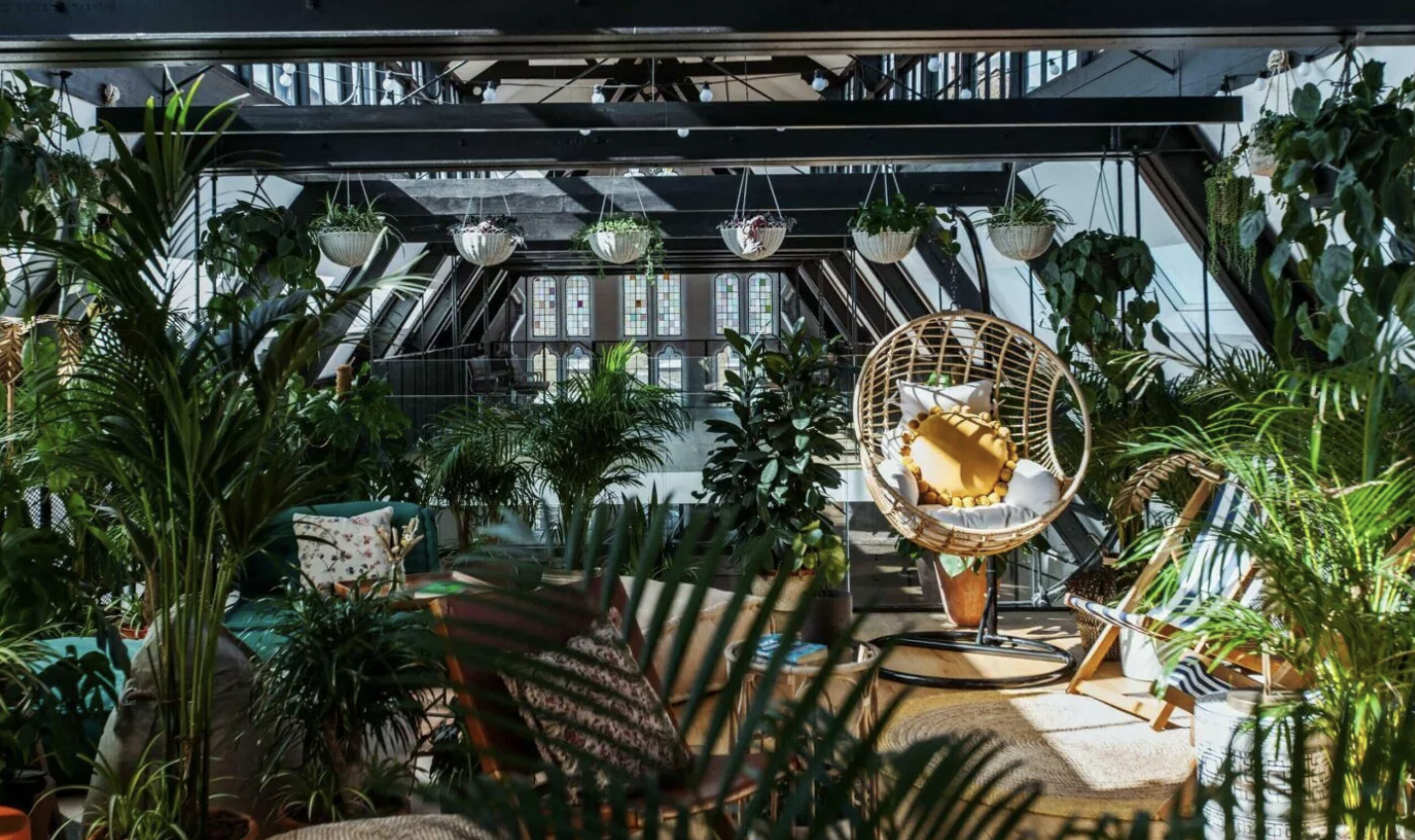 Described by Missionworks as an 'urban oasis', The Hanging Gardens is a beautiful meeting room and event space in Hammersmith. There's luscious tropical greenery in every direction, giving off jungle vibes which we absolutely adore. Combined with hanging chairs and hammocks, this is an incredible environment for all sorts of occasions, but ideally those with low energy!
The room is flooded with natural light thanks to its huge windows, providing a great setting for workshops and other creative activities. You can find Missionworks just a short walk away from Goldhawk Road station.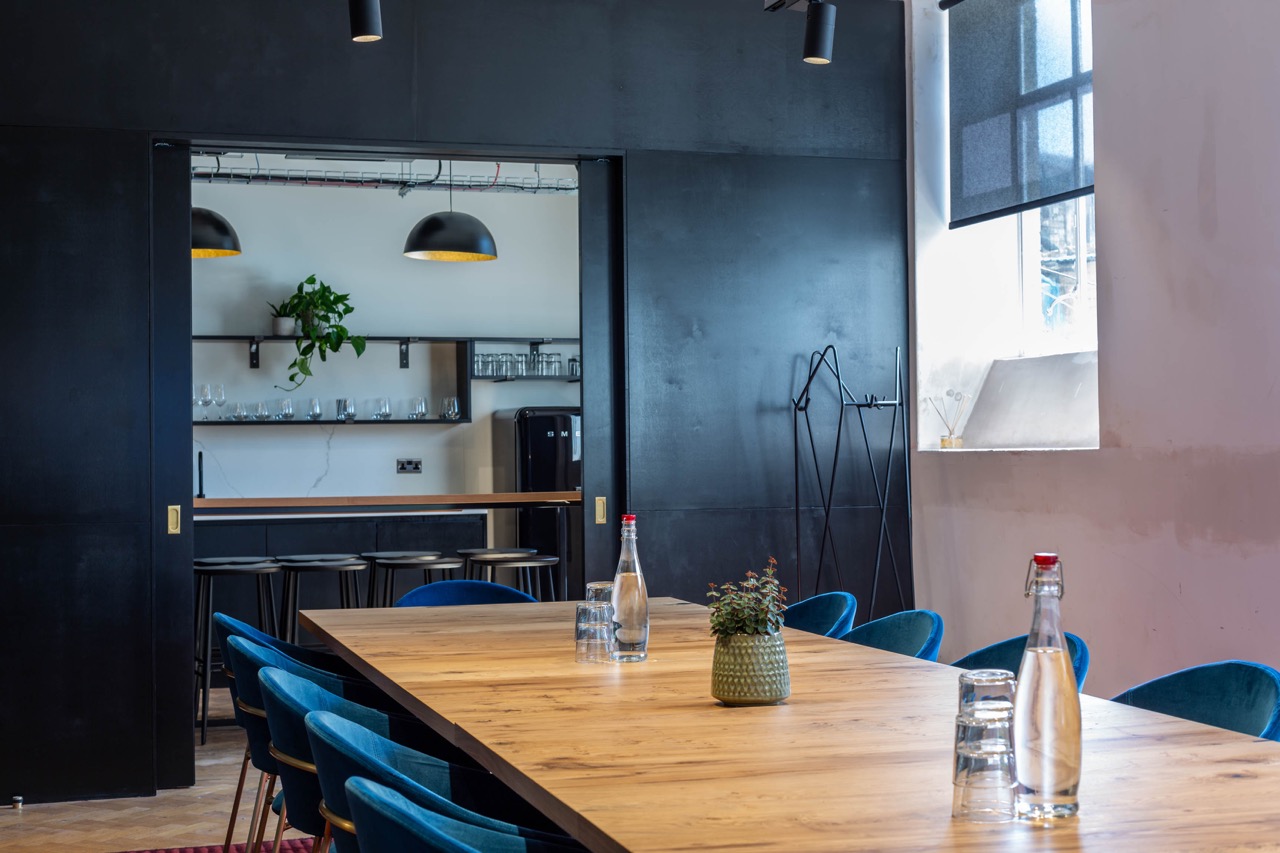 Next up is the Kitchen and Dining Room at Ministry. By combining these two beautiful rooms, this space fits up to 26 people, making it ideal for bigger or more informal meetings. Plus, with a fully-functional kitchen available, you can roll through into the evening and throw together a few cocktails and canapes.
Ministry is the sister company of Ministry of Sound (as cool as it gets) and it's located in Borough, so is easily accessible on the Northern Line or a short walk from London Bridge.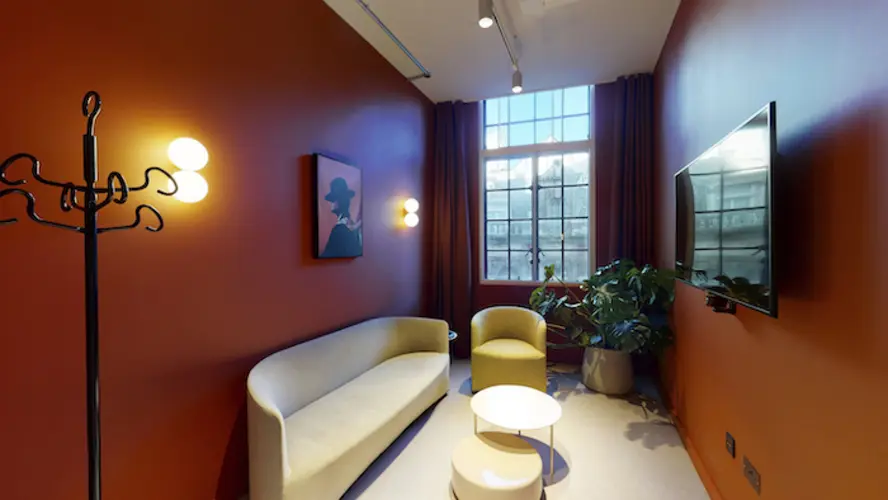 This space is a little on the cosier side, but nevertheless equally as impressive. The Office Group (TOG) have a great selection of brilliant meeting rooms at all of their venues, but especially so at Liberty House, which is right by Oxford Circus. We've picked the Sofa Room as it's a stunning room that fits just 3 people - perfect for an intimate pitch or interview where you want to make your guests feel comfortable.
Beautifully designed with a rich terracotta palette, this meeting room oozes class. But it's also practical thanks to the large wall-mounted screen, so you can easily present or take Zoom calls.


Meeting room space near me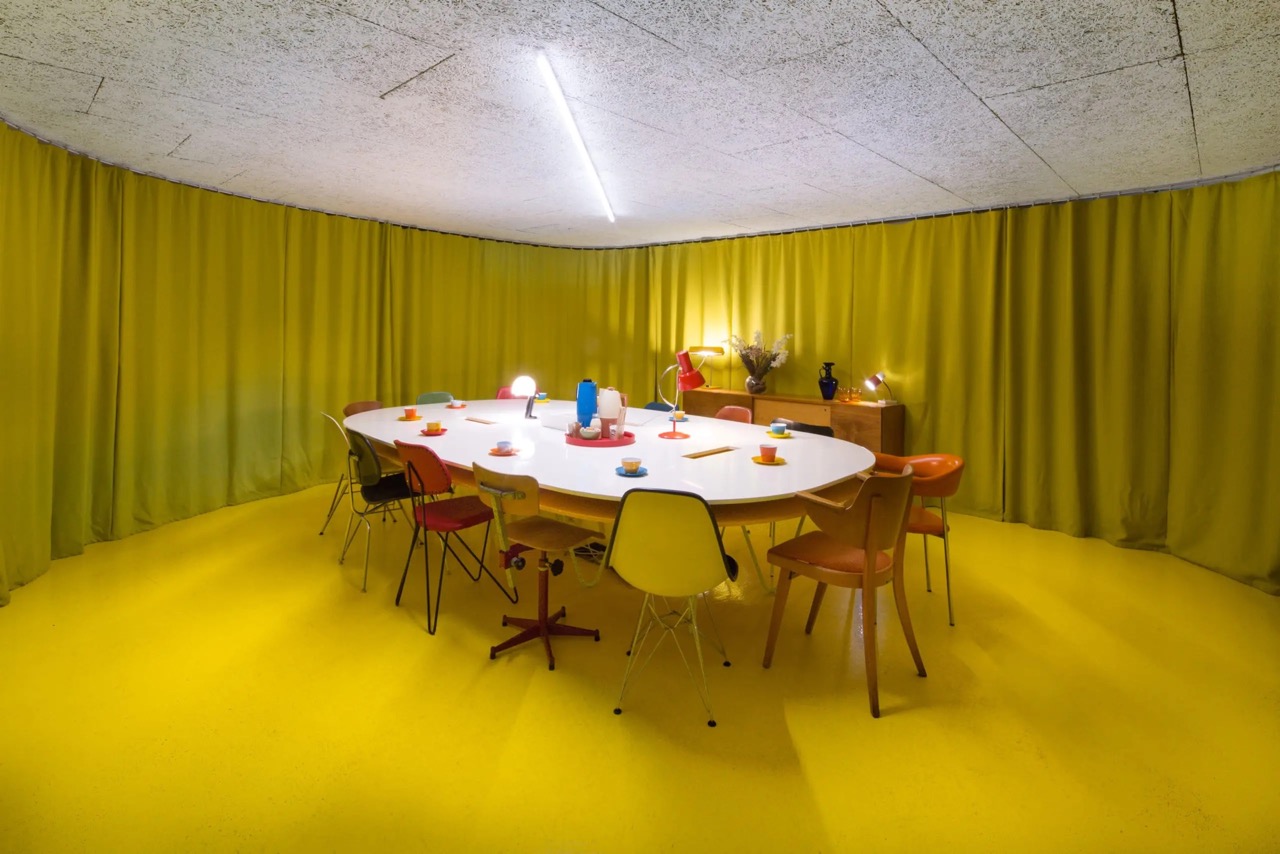 In one of Tally's favourite venues - Second Home Spitalfields - is the Jane Jacobs room. Named after the American journalist and activist who championed a novel, community-focused approach to urban design, this meeting room is perfect for board meetings or dinners. 
The cool 60s styling will undoubtedly impress your guests, as will the thousands of plants inside this venue. The meeting room has video conferencing capabilities, includes unlimited tea and coffee, plus Second Home can offer additional food/drinks packages.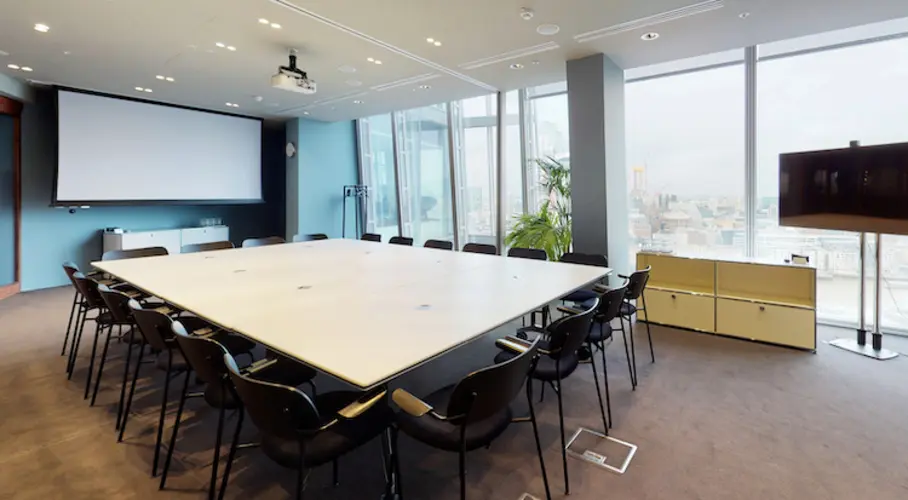 Up on the 24th and 25th floors of The Shard, you'll find a fabulous venue by The Office Group. They have a selection of brilliant meeting rooms that feature stunning views across the London skyline - so don't blame us if your guests are distracted! With varying sizes and layouts, there's something for every occasion and the team is always ready to help, making sure that your event goes perfectly to plan.
As one of the most impressive and recognisable addresses in London, this spot is definitely cool.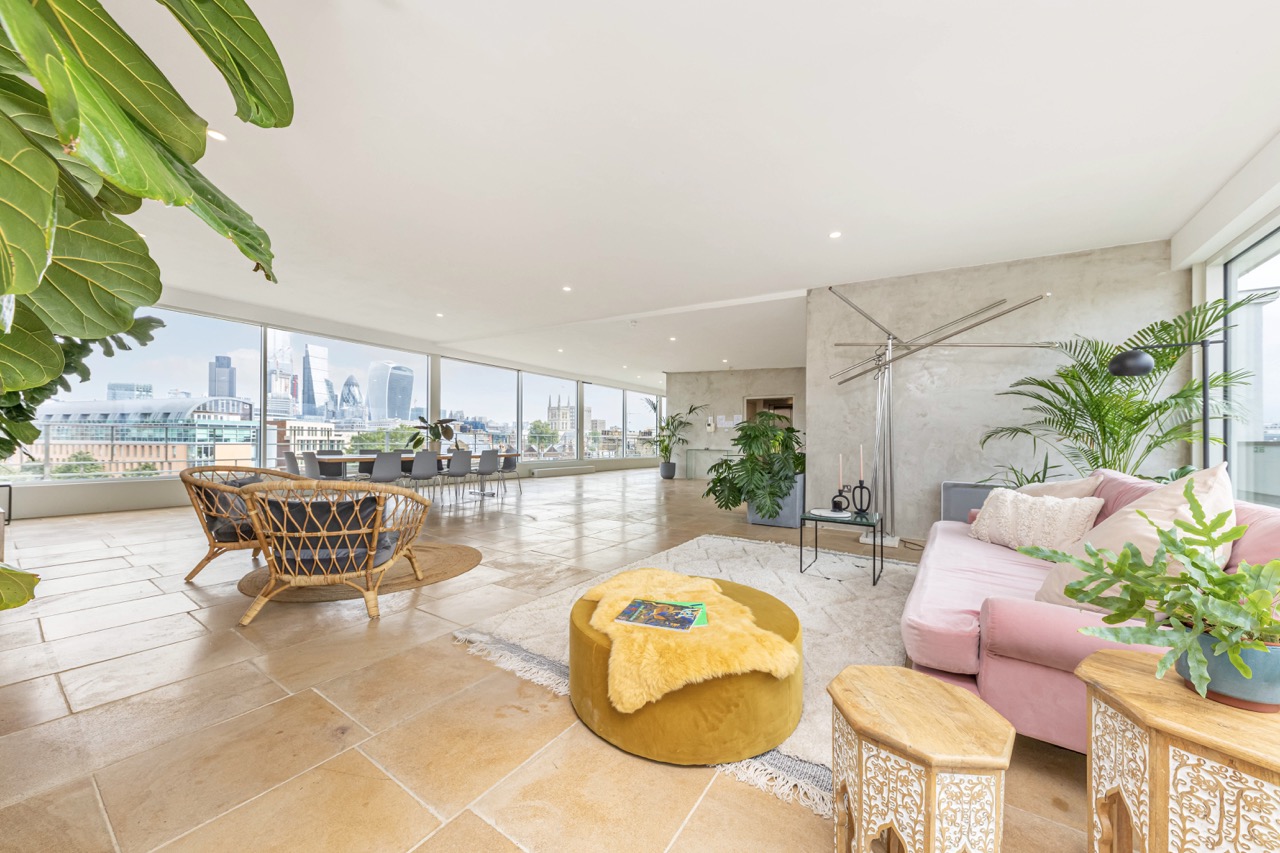 We thought we'd end this list with something a bit out of the ordinary. If budget isn't a concern and you're looking to really blow your meeting guests away, then look no further than Menier Penthouse. Calling this space a 'meeting room' is doing it a disservice. it covers the whole top floor of this stunning building in Bankside and features an expansive terrace that showcases an uninterrupted view across the City. Perfect for product launches or company parties, Menier Penthouse is a stunning space that's full of light.
The in-house team are on-hand to arrange catering, which they usually do by sourcing from local restaurants and suppliers, as well as prioritising sustainability. This space is also super flexible with various layouts and furnishing setups to suit whatever event you've got planned.
Well, that's the end of our list of cool meeting rooms in London. If these didn't quite fit the bill, then feel free to browse our selection here, or reach out to our team on live chat who'll be happy to help find the perfect room. We have
hundreds of great meeting rooms
on
Tally Workspace
and other cool workspaces that cover London as well as the rest of the UK so there's a good chance we've got what you're after, even if that's a totally unique meeting room.
Meeting room space venues near me