Colony is a network of flexible coworking and office space in Manchester. With three beautifully designed central venues and another two on the way, they represent not only the top coworking spaces in Manchester but also some of the best in the UK as well.
If you're looking for a coworking space near Manchester Picadilly then you can't really get any closer than this. With a modern industrial design throughout the space, this is one you will want to come back to time and time again. If you're after a hot desk, then the venue has everything you need- ergonomic chairs, phone booths, and plenty of breakout space. There are also three different meeting rooms which can seat 8-12.
Located in the heart of Ancoats (but still only 7 minutes from Manchester Piccadilly) Colony Jactin House is the perfect space for those looking to be positioned next to all the best bars and restaurants Manchester has to offer. The space forms part of the restoration of an old mill dating back to the late 19th century, with beautiful exposed brickwork and wooden floors throughout. Alongside an expansive hot desk and break-out area, there are also 5 meeting rooms, including a screening room!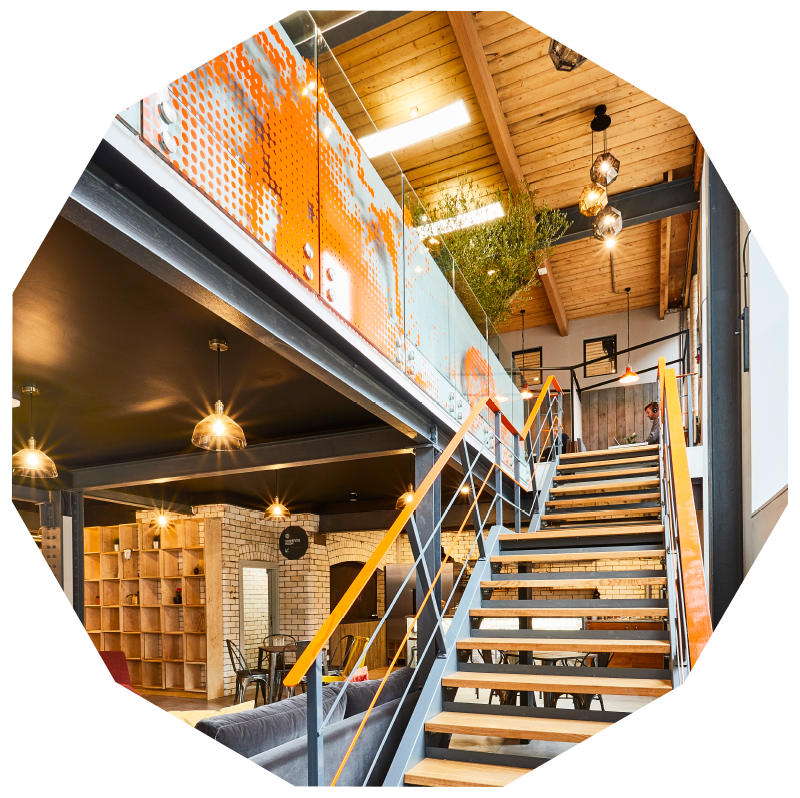 Just down the road from Jactin House, you will find Colony The Astley, nestled in between the Northern Quarter and Ancoats. This is the newest of the three Colony venues, designed to create an intimate and tranquil atmosphere. Spread across two floors, the coworking space is filled with natural light that comes from huge floor-to-ceiling windows. There is also plenty of phone booths, breakout space, and a lovely 5 person meeting room.
Coming soon…..
In early 2022 Colony will be opening their 4th venue in Manchester - One Silk Street- which we're told will feature an amazing roof terrace with views across the city so stay tuned. We can't wait to check it out!
Colony Picadilly, Colony Jactin House, and Colony The Astley are all available to book on-demand through Tally Workspace. You can choose to book a hot desk by the day or rent one of their incredible meeting rooms. Perfect if you're looking for a space to meet up with your team, impress a client or just simply fancy a change of scenery!