We spoke with the amazing Heather Lehmann, a commercial interior designer and interior architect, about how to design a hybrid workspace. With more than 10 years of experience in design, Heather specialises in innovative design that integrates brand identity.
Top tips for designing a hybrid workspace?
Keep in mind that:
1 in 4 people suffer from a mental illness
1 in 7 are neurodivergent
1 in 5 have a disability
1 in 2 people are parents
16 different personality tips
Business sectors and cultures all have their unique requirements. Covid affected people very differently – some missed being in others company, others preferred working independently and are now struggling with the commute and integration at the office, and everyone went on more walks and were closer to nature so the importance of the resting eye landing on green is more important now than ever before. Plus many more considerations.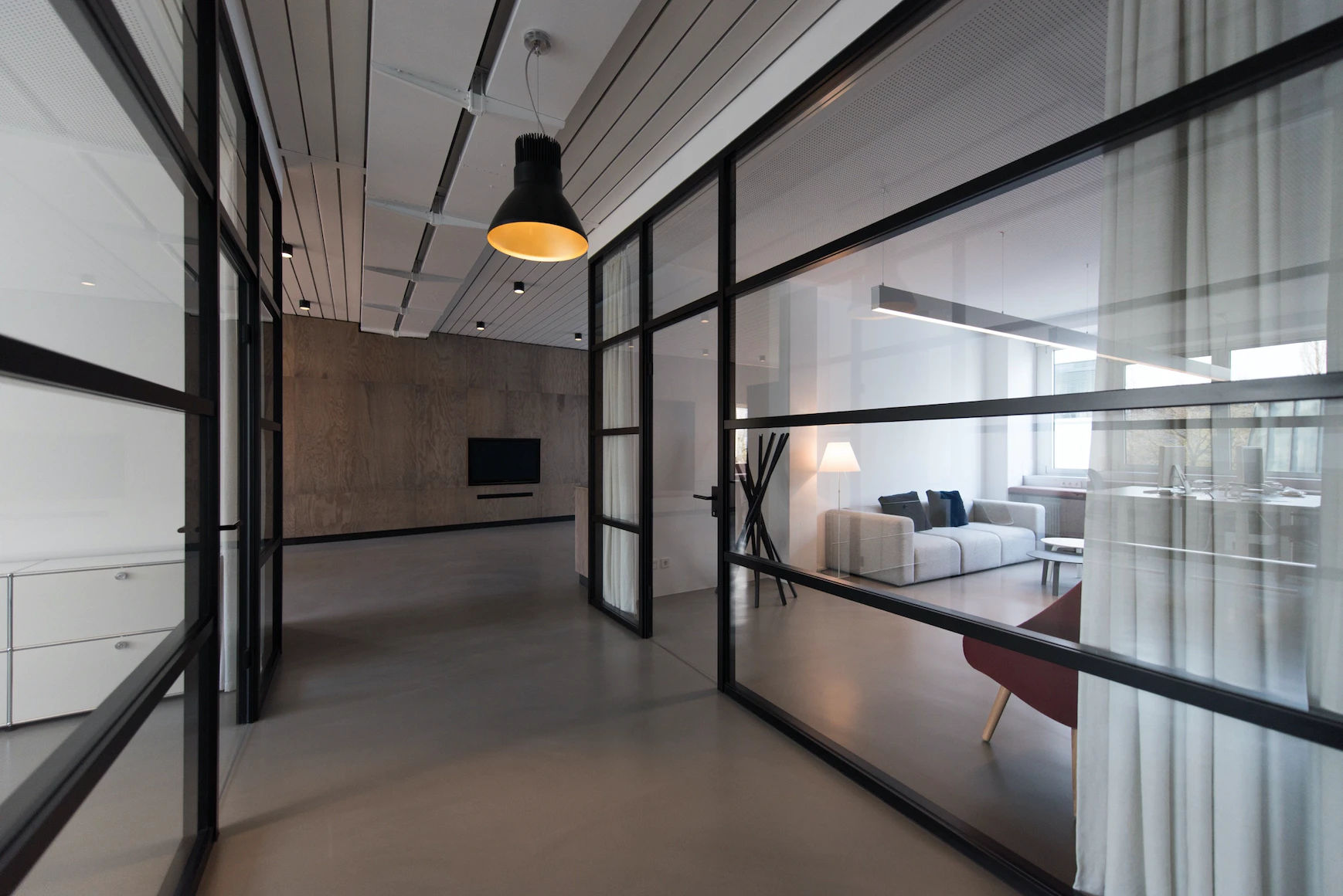 For that reason, a designer will consider the following when taking the initial brief from their client:
Variety of workspaces
Noise and disruption
Nature and well-being
Collaboration opportunities
Mentorship & Career Growth
Gathering spaces for team building/fun
Types and frequencies of meetings
Arrival experience
Journey of a client, employee, and manager through the office on a typical day
Business sector & culture
Storage requirements
Maximizing daylight
Level of privacy required by person/team/office
Where is a good place to source furniture?
There are a number of companies that provide great furniture at a variety of price points:
Don't have a big budget? Try the relatively new commercial furniture line at Ikea! It has a 10 year guarantee, which is consistent with the industry standard and the options are quite good. I've used Ikea's furniture for a few start-ups that have been happy with what they received for the price they paid. Allimuir is also very cost effective for your office furniture requirements.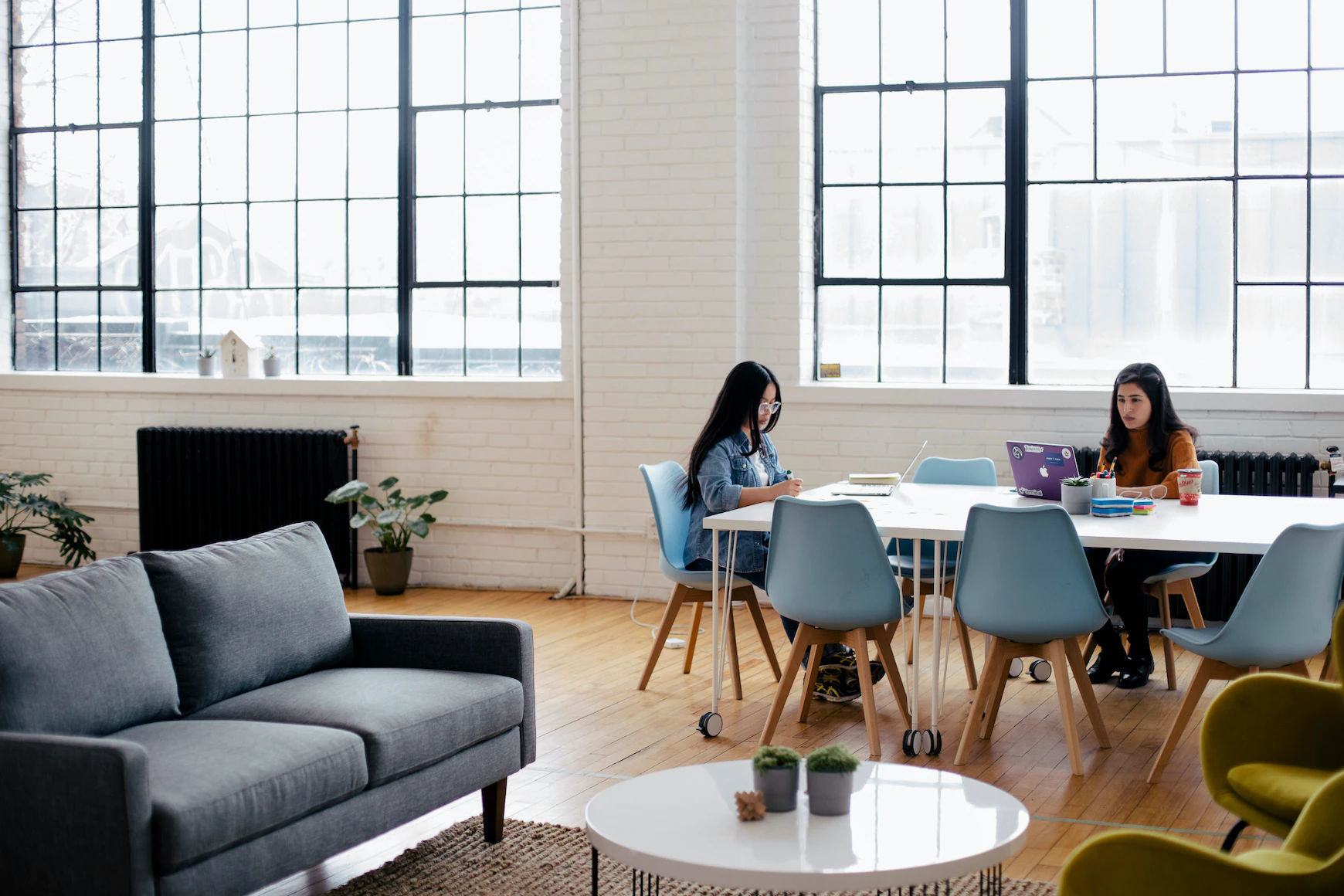 Have a little more to spend? Techo desks are a good mid-range product and they have task chairs as well that have some great optionality around ergonomics, which is important for well-being. For meeting booths and other creative meeting solutions, Spacestor and Davidson Highly are versatile and have comfortable and innovative products. Spacestor is also great for storage solutions. For loose furniture with in the reception and breakout lounge, I would recommend taking a look at Boss, Muuto, Hay,
If you like nothing but the best then look no further than Herman Miller for your desks and chairs. My personal favourite chair is the Mirra because it has a variety of size options from a stool to two chair options - standard and petite – and has all the bells and whistles when it comes to adjustments to make sure everyone is comfortable and well supported during the work day. Of course, if you would like true extravagance, shop at Knoll for almost everything from desks to storage to loose furniture. For meeting furniture, getting a custom boardroom table and chairs from William Hands is a beautiful option, but Icons of Denmark also has modern and beautiful options and if you want something a tad more traditional, I would recommend Brunner. For meeting furniture, OB&B or Ocee are a great options. For loose furniture, I would recommend Knoll, &tradition, Icons of Denmark, True Design, Moroso, B&B Italia or Cassina.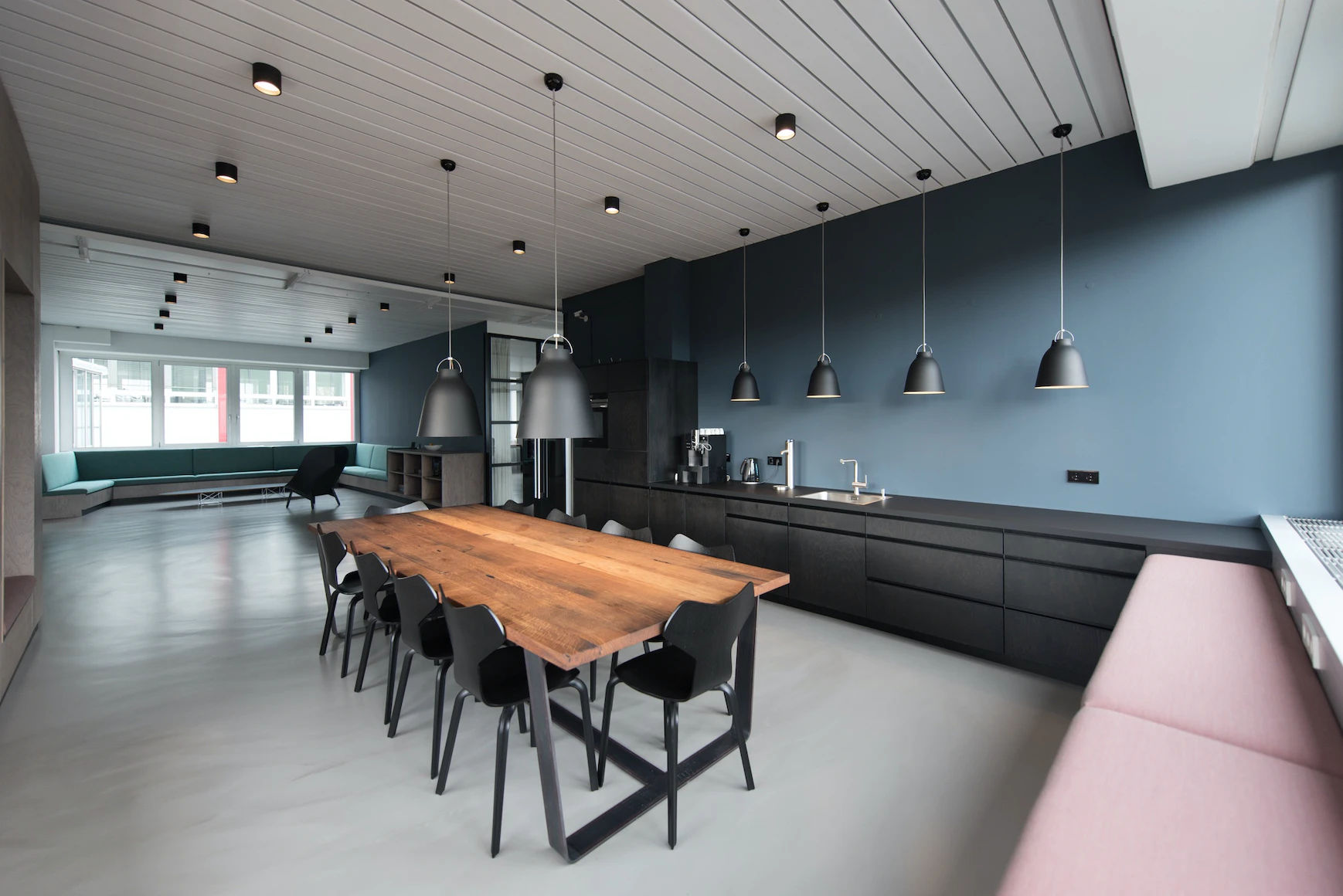 How many meeting rooms/phone booths does a team need?
This isn't a simple answer unfortunately, as every firm/industry works differently. Law offices, for example, require a disproportionate number of private meeting rooms because of their demand for confidential client and team meetings. Tech companies require a large proportion of open breakout spaces where teams can jump up and collaborate at a high table with a moveable white/pin board, interactive TV, screening for improved acoustics, and connectivity for laptops and remote team members to join in.
Many people may now know this, but every time a client wants to enclose a space for a meeting room or office fit out cost substantially rises because each room will require heating/cooling and ventilation that an open area already has, including a phone booth. This means that a large amount of your budget will go above the ceiling – where you won't see the difference, but you will feel the difference and it will be required by building control to make sure people don't overheat in summer or get tired mid-afternoon due to lack of fresh air circulating.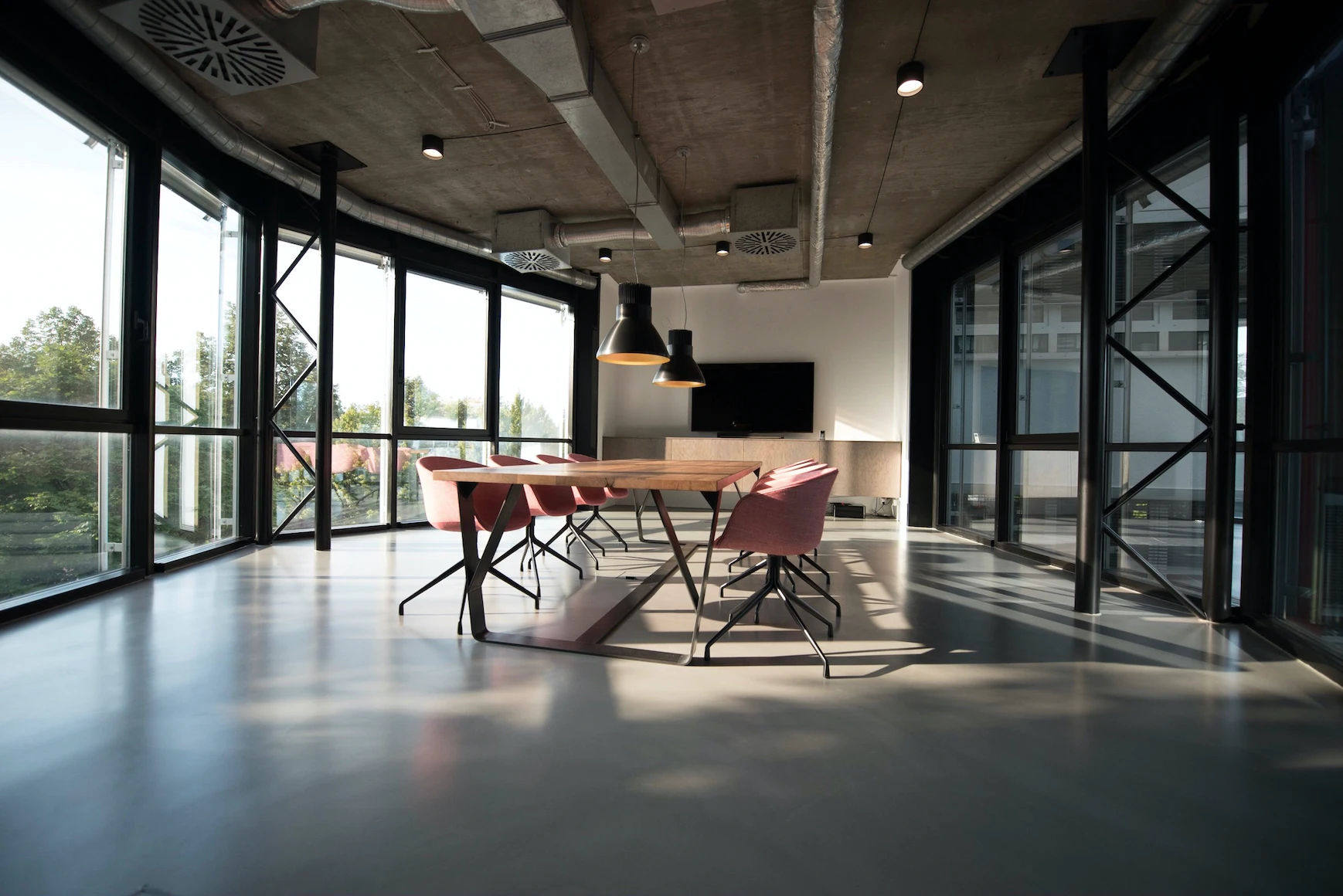 If you have a requirement for meetings or semi-private phone calls, but do not require complete privacy, there are many open air solutions that we can implement that will stretch your budget and allow for a bit more personality within your design in the form of wall finishes, feature lighting, improved acoustics, and statement furniture. If you require meeting rooms and small rooms for zoom or phone calls, this should be identified early so that the budget allows for it and there is no disappointment later.
What is the best way to create collaborative spaces/zones?
The best way to create collaborative spaces/zones in choosing the right furniture for the purpose of the interaction. If it is for brainstorming, having an interactive TV with various levels of seating with laptop tables and enough room to stand in front of the TV to lead the group is important. If it is for project work, having a large library table with good lighting and moveable pinboards, whiteboards, and mobile acoustic walls is important to create an enclosure for high productivity. Post Covid, 'Zoom Rooms' have become important where 2-4 people can gather around a table with a TV to meet virtually with others locally or internationally. Remember to keep a healthy budget for furniture and accessories, as furniture, plants, acoustics and wall finishes are what make the difference in an office space.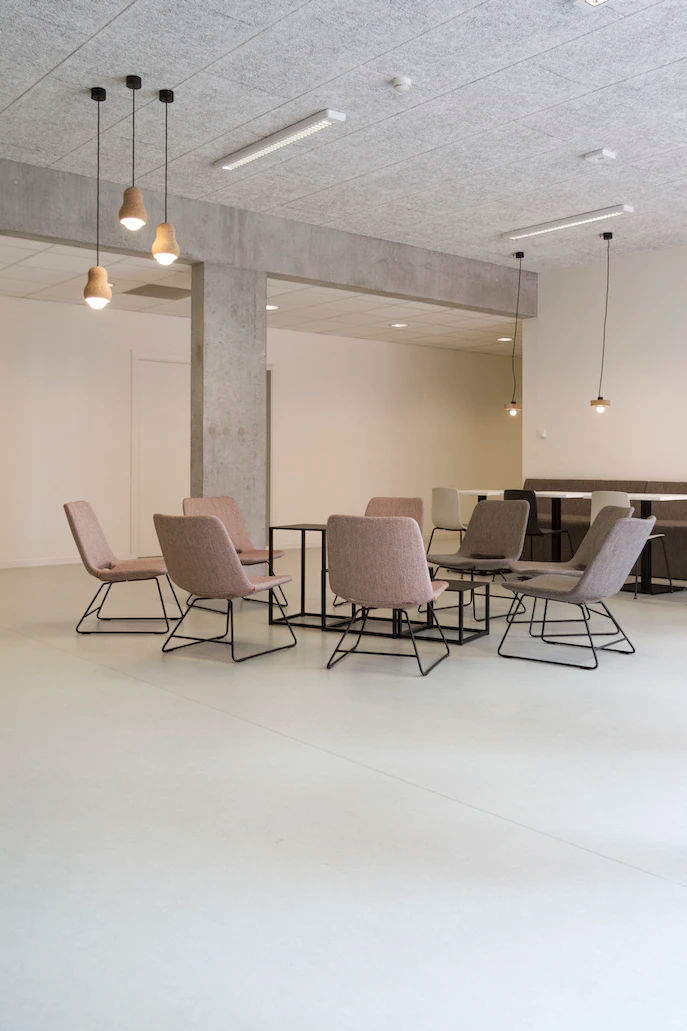 What perks are worth putting in the office?
This is an easy one to answer, a compelling tea point with lots of seating options is always worth putting in the office!
What are the funniest things you have ever seen/put in an office?
We were seeking approval for a go-cart track that circled around central meeting rooms for a gaming project in Germany, which was really fun! Secret rooms behind bookcases are always exciting to build in commercial or residential spaces.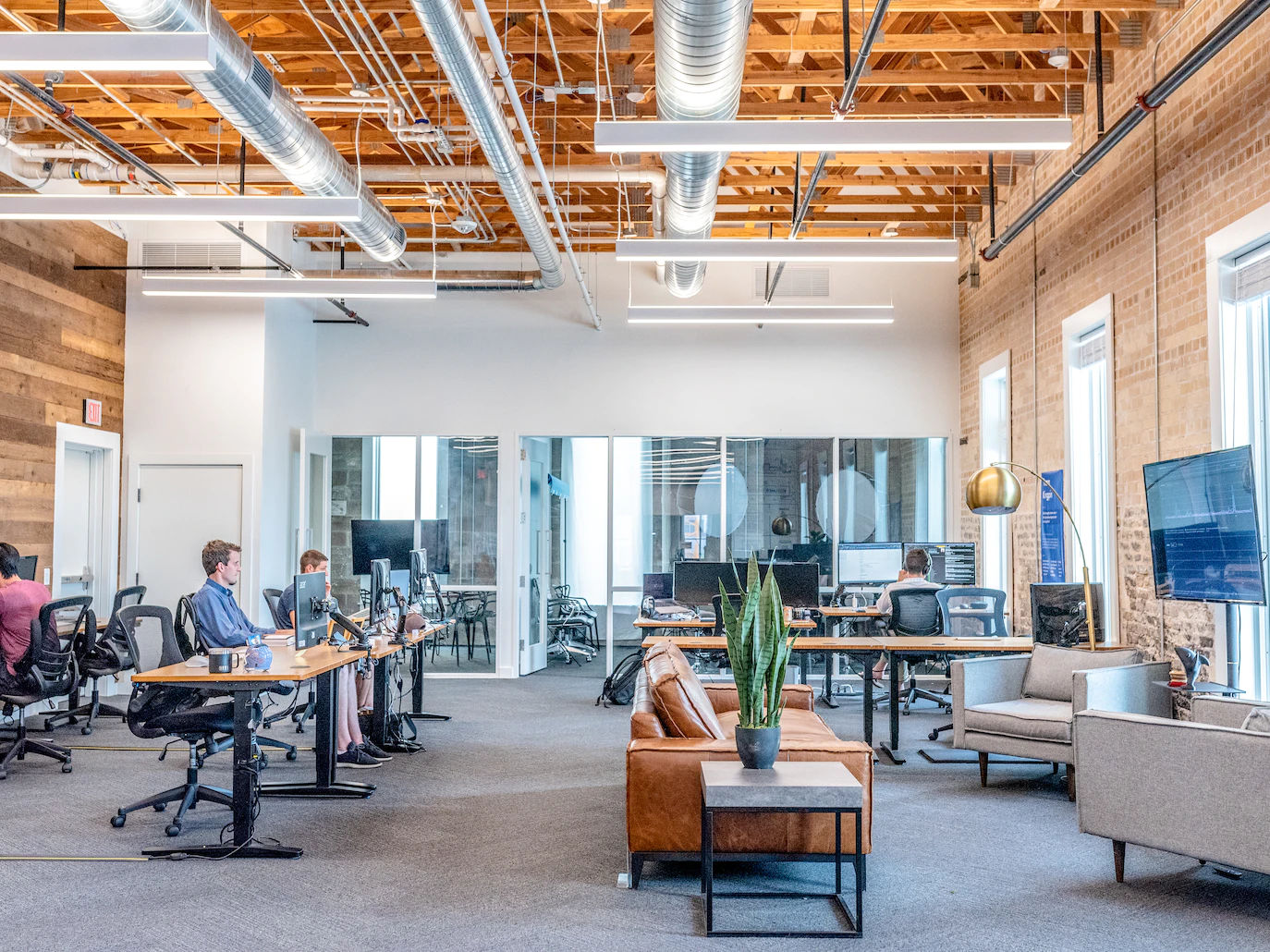 I once created a spaceship that was completely soundproof and had a drawbridge-type feature that was really cool – that project won some innovations awards and even though I designed that project nearly 6 years ago and it is still talked about, which is nice to hear! Here's a video that was done for that project.
If you would like help finding your perfect office or are interested in better designing your space then get in touch with us at Tally Workspace. If you would like to find out more about Heather and her services, then contact her on: [email protected]