beyond is more than just an office space; it provides a variety of amenities and benefits for businesses. From distributed and networked offices that leverage existing infrastructure such as coworking spaces of public workplaces, to creative film and photography businesses, there are many options available to suit your company's specific needs.
In this blog post, we will explore everything you need to know about beyond office spaces in both Aldgate Tower and Kingsbourne House. We spoke to Maria Bichl, the Head of Marketing at beyond, who will discuss the various features and benefits of renting a space at beyond, as well as the trends that are shaping the future of flexible office spaces. So keep reading to find out more about how beyond can help your business succeed!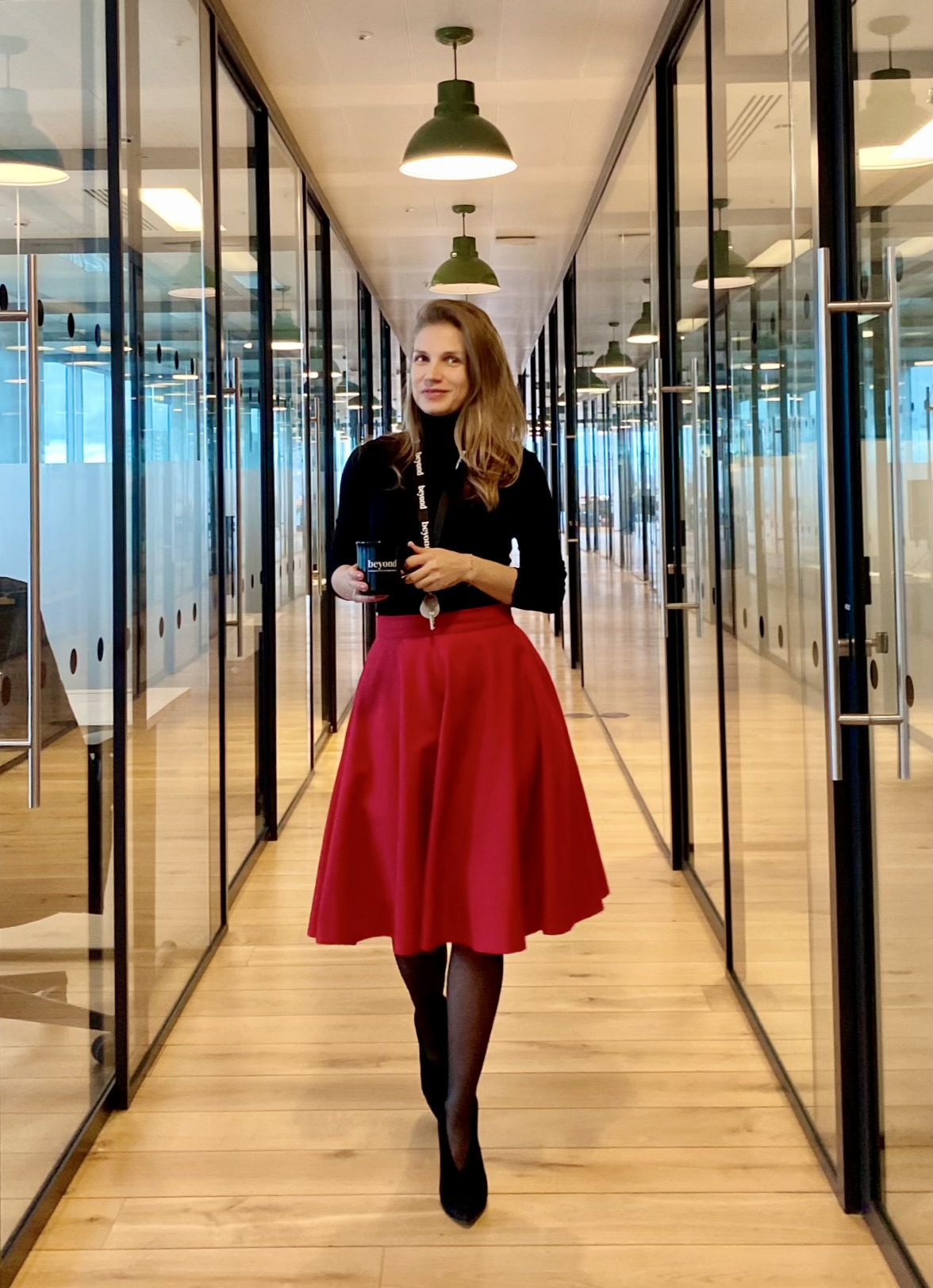 Take us back to the beginning, how did it all start?
We have to start with infinitSpace, which was founded in late 2020 by brothers Wybo and Wilco Wijnbergen.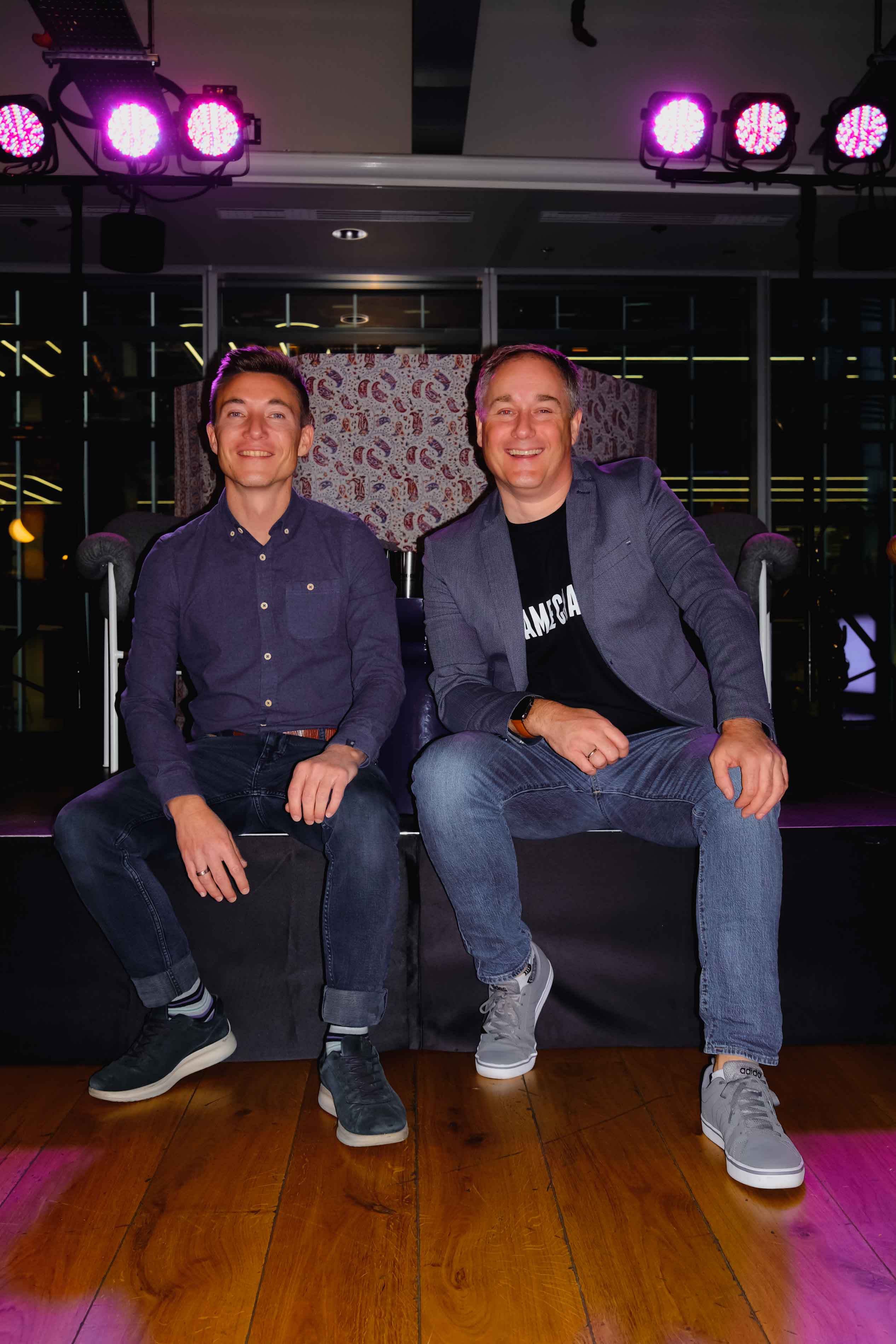 Our CEO Wybo's background was as a former Managing Director at WeWork, where he helped oversee the company's expansion across Western Europe. Wilco, our CTO, is the founder of multiple IT companies, including one of the Netherlands' foremost business management software solutions. 
The co-founders' different backgrounds and experiences complement one another well; there is a combined understanding around commercial real estate, the future of work, and the role of technology within both property management and flexible working. 
Wybo and Wilco shared a vision of how workspaces could be in the future, with amazing spaces and state-of-the-art technology coming together to champion human endeavour and foster relationships.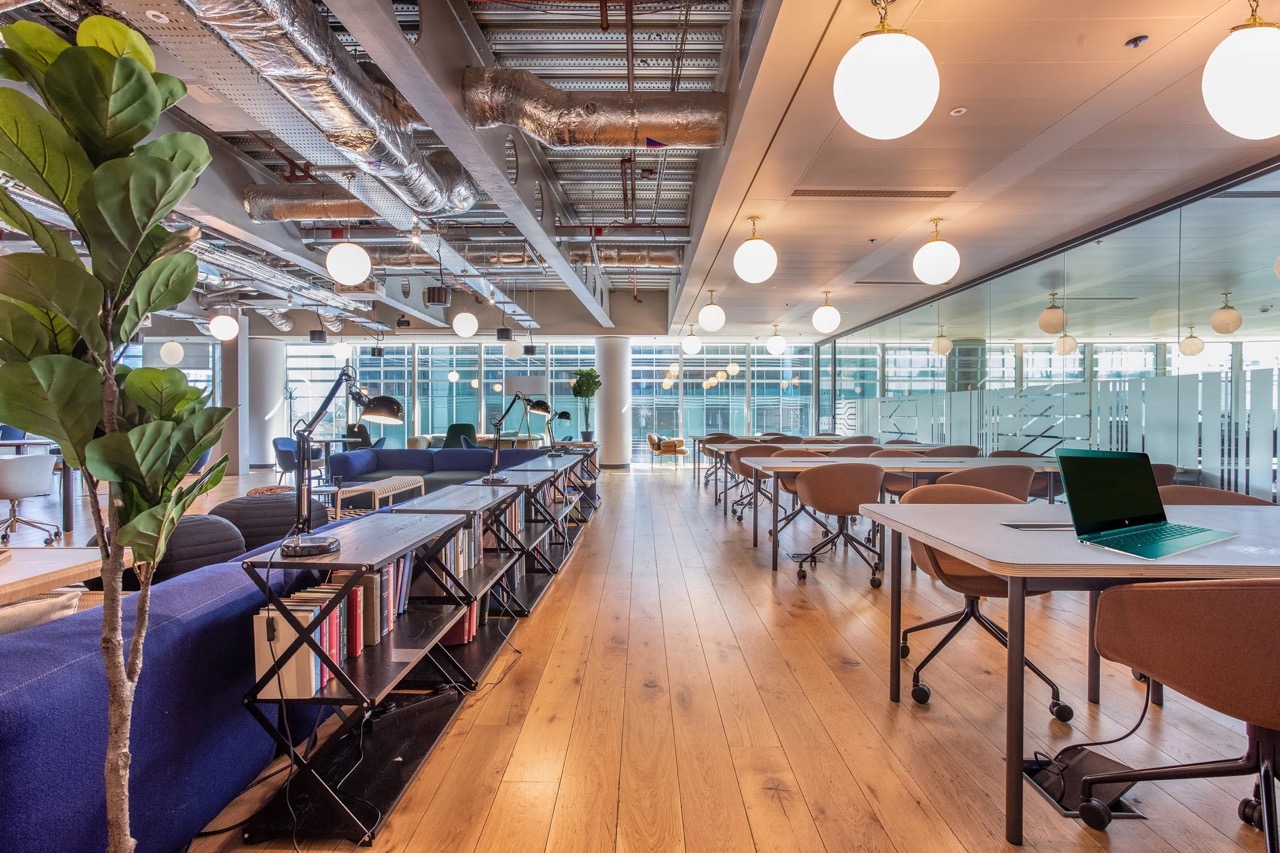 Crucially, they also recognised a significant gap in the market. For so long, landlords wanting to implement an element of flexspace into their buildings had to give up control of their real estate. At infinitSpace, we help landlords to create their own flexible workspace brands that fully reflect their wider ethos.
beyond is infinitSpace's own flexible workspace brand. 
We call 'beyond' the 'workspace of changemakers' for good reason – it reflects our commitment to promoting and enabling the very best of human creativity and innovation. Ultimately, the 'beyond' concept is about going further, being at the heart of the local community and enabling global professional connections through the latest in workspace tech.
In March 2022, we launched the flagship beyond location and one of the biggest flexible workspaces in the United Kingdom,
beyond Aldgate Tower
. Our second London site,
beyond Kingsbourne House
in Holborn, then opened its doors in January 2023.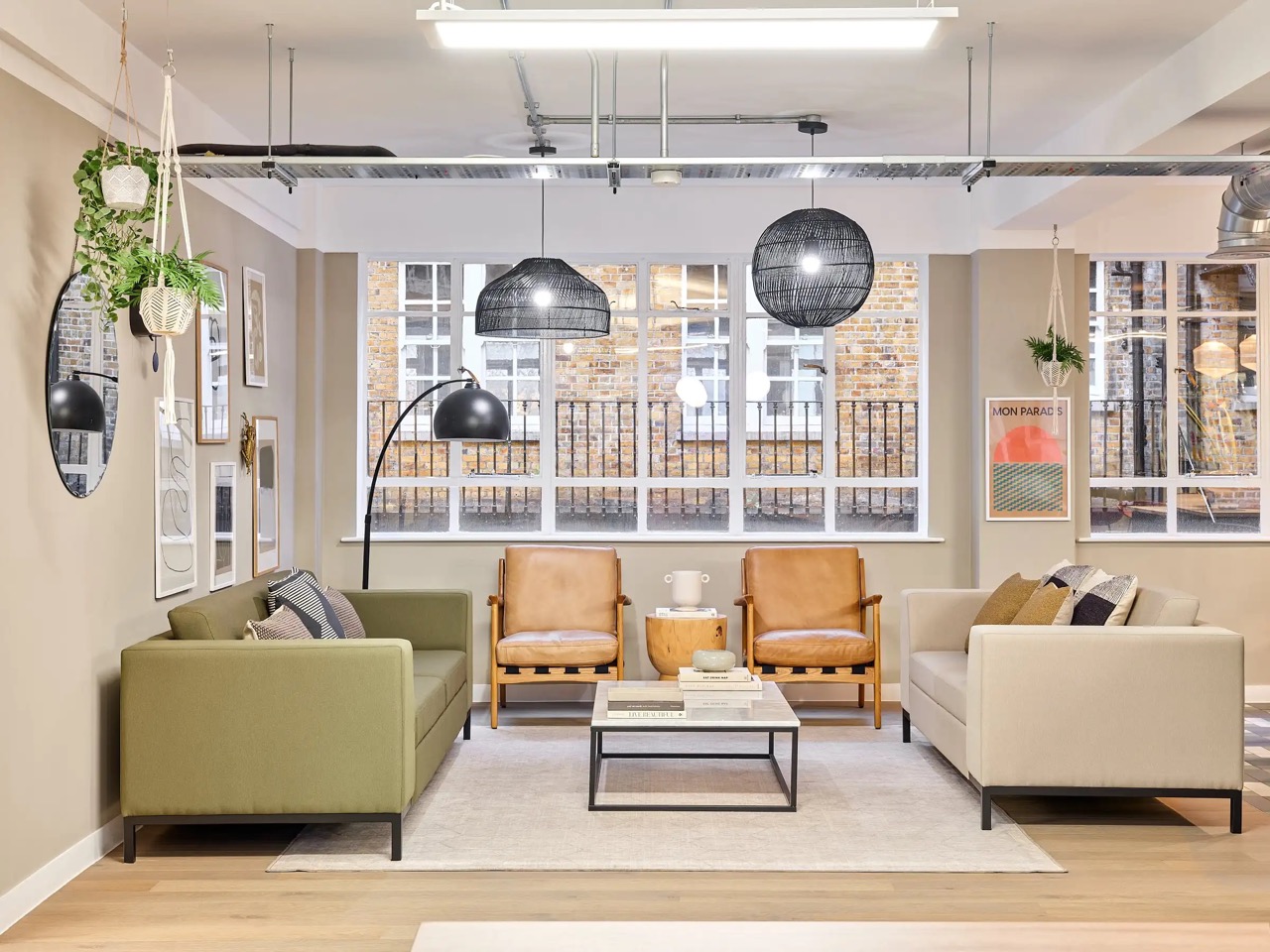 How does the beyond model work?
At beyond, we offer a variety of monthly membership options, ranging from private offices and coworking spaces to hot desks. This means entrepreneurs, SMEs and startups alike are sure to find the ideal space for their requirements. To ensure our workspaces are accessible to all for any duration, we also offer day passes for coworking and private offices.
Our beyond members have access to additional facilities such as meeting rooms, private booths for making calls and recreational spaces like lounge areas and games rooms: essentially, everything a professional would need to thrive. Such amenities bring together the very best elements of office working and working from home!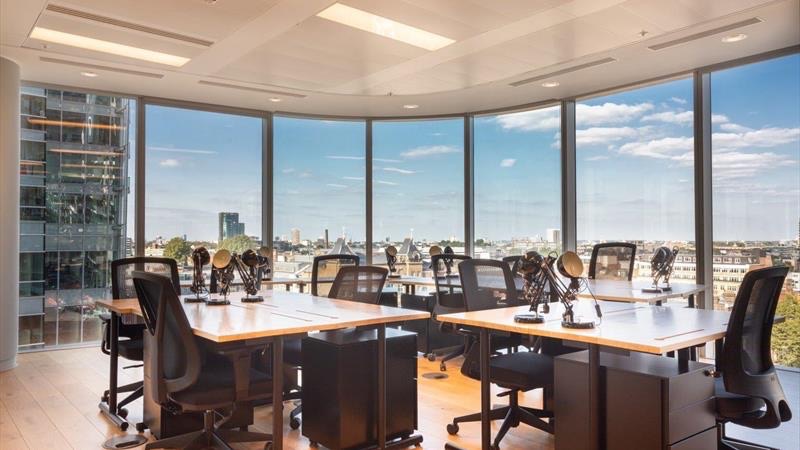 Our prices are all-inclusive of a range of top-quality amenities, varying across sites. What's more, our fully flexible terms mean our members can make a commitment they are comfortable with.
What is it like to be a member at beyond?
Our spaces are built for communities of change-makers, business innovators and their teams. So, they are designed to foster connection and collaboration.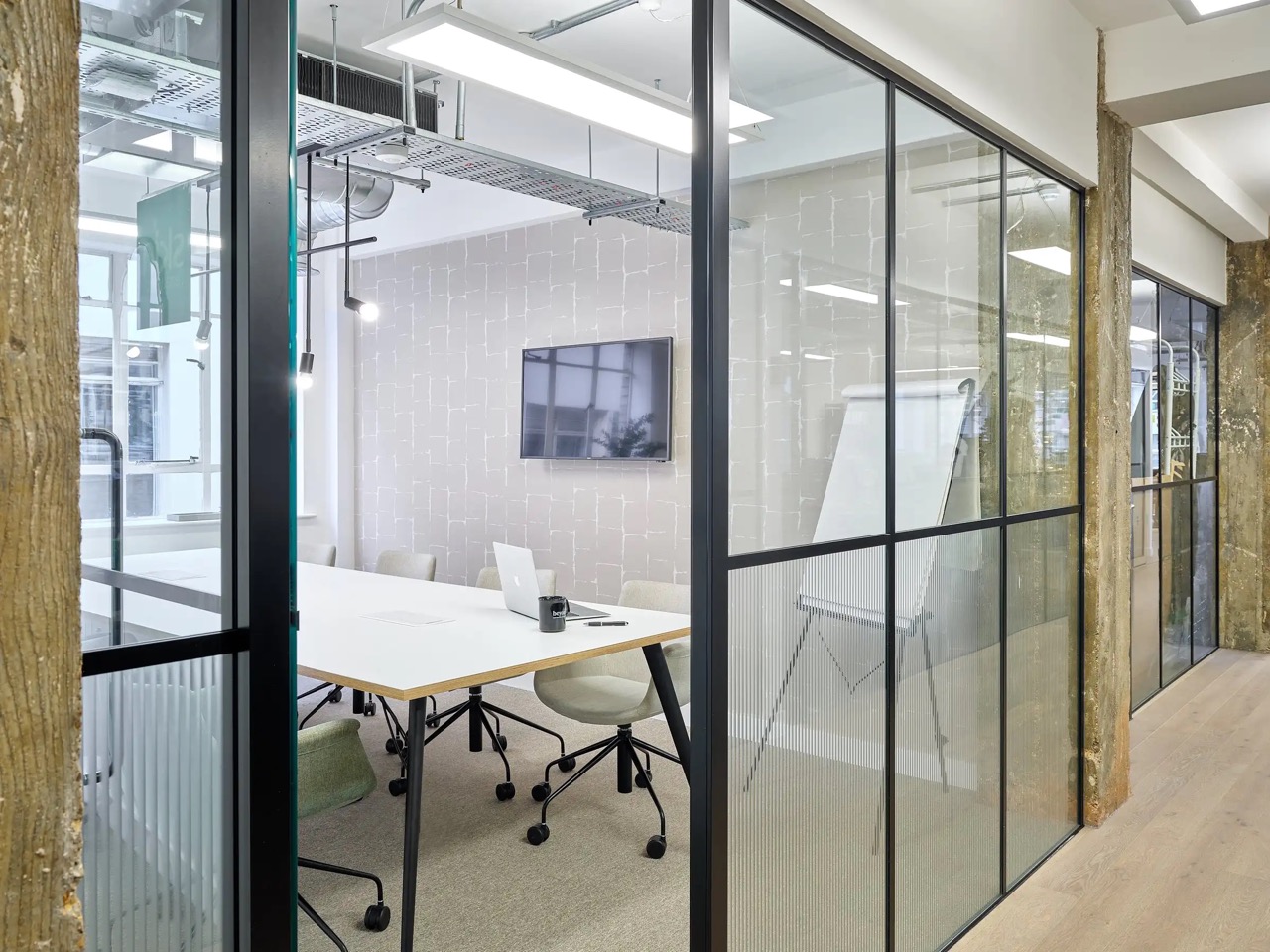 In practice, this means being supplied with state-of-the-art tech like our workspace app, fabulous amenities, and access to a range of adaptable, functional spaces. 
We also host a diverse range of events for both professional and personal development and for connecting the wider community.
What kind of companies call beyond home?
beyond Aldgate Tower (Aldgate East) and beyond Kingsbourne House (Holborn) are both home to a huge variety of companies. At present, our members range from tech startups and creative agencies to recruiters and even solicitors. We welcome any and all kinds of businesses!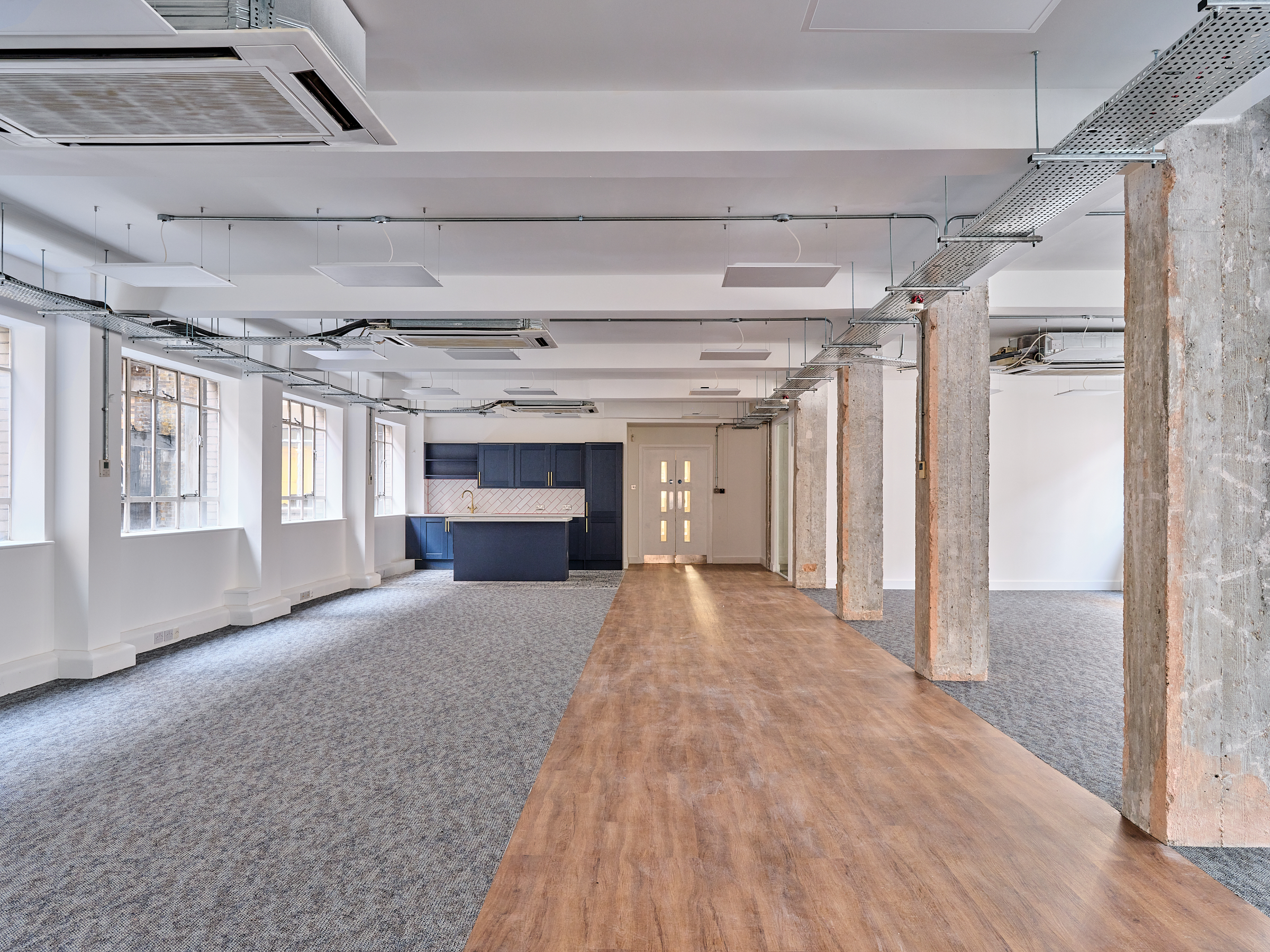 Where can I find you?
Our first workspace
beyond Aldgate Tower
spans 61,000 square feet over three floors of the iconic Aldgate Tower, located in East London at 2 Leman Street London, E1 8FA.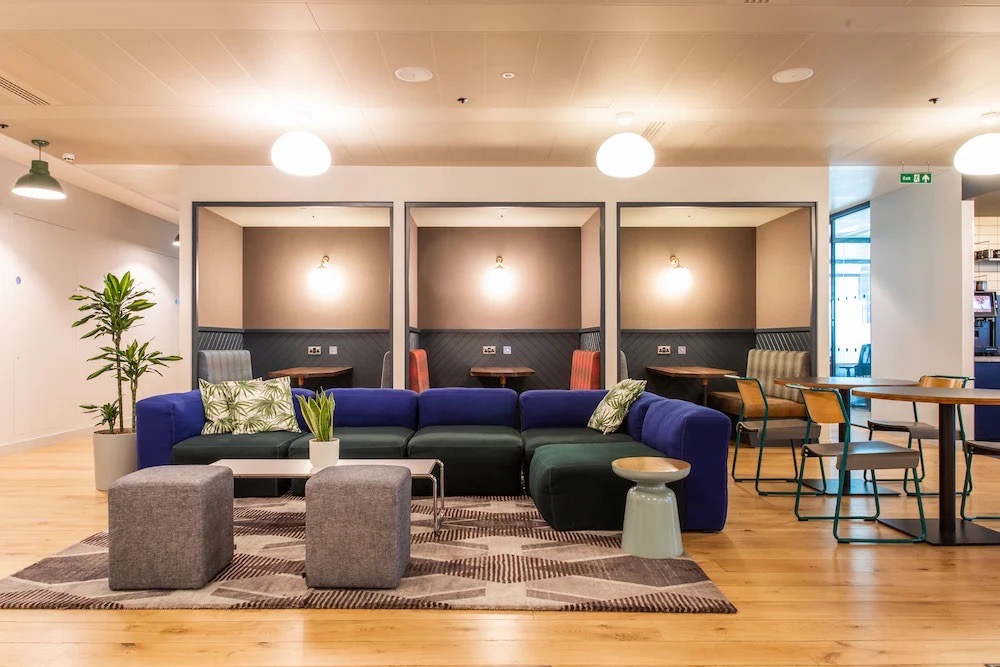 Our second site
beyond Kingsbourne House
spans 24,000 square feet over five floors and is located in Holborn at 229-231 High Holborn, WC1V 7DA.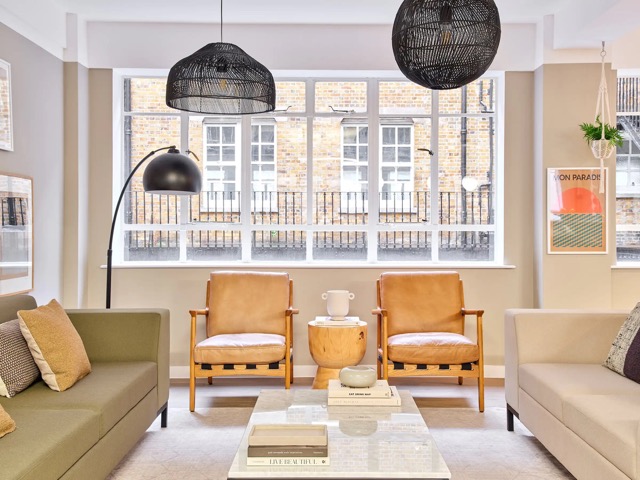 Watch this space in the coming months for announcements of new locations across Europe!
What is the best thing about beyond?
Undoubtedly, it has to be our incredible members. Flexible workspaces have to facilitate and support amazing things; they have to remove friction and let innovators do what they do best.
Seeing our community grow and flourish across our locations is incredibly fulfilling and such a powerful motivator to build the beyond brand and launch new locations. It confirms that our model is working.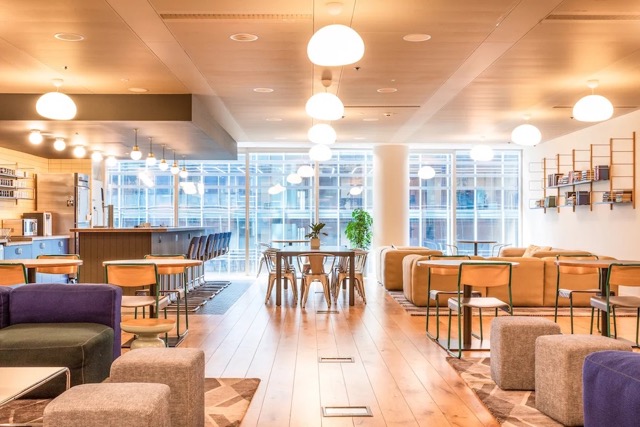 We would like to send a massive thank you Maria for taking the time out of her busy schedule to speak with us about beyond Office Spaces. Her insight into the changing face of office spaces provided a valuable perspective on how companies can make use of flexible space solutions to their advantage.
Make sure to check out both
beyond Aldgate Tower
and
beyond Kingsbourne House
offices on
Tally Workspace
!