Huckletree
offers curated workspaces in the UK & Ireland. 
It is made up of a large community of members and companies, with 45 passionate people working hard behind the scenes, making sure that their seven office spaces are designed to encourage collaboration and creativity.

Huckletree coworking venues offer a unique combination of inspiring workspaces, vibrant communities and innovative programming. From open-air terraces overlooking the Thames to inspiring auditoriums and laidback libraries, Huckletree offers a range of spaces for up to 200 people that can cater to any event or workspace need. 

Their mission is to be braver together, and they are always looking for ways to improve their workspace.
One of their venues, Huckletree Ancoats, is The Tallys 2022 'Best Community Team' award winner. Their community team sure know how to host some amazing events, or throw a special celebration, be it Pride month, International Women's Day or the start of maternity leave. 

Huckletree Ancoats Manchester coworking space on Tally Workspace

Huckletree Ancoats, Manchester
How to find the best coworking space in Manchester.
If you're looking for a new private office space, or even a flexible coworking space such as meeting rooms bookable on-demand -
Huckletree
is definitely worth considering! 

In our latest 'Everything you need to know about' feature, we chatted to Natalia Tarson, Head of Broker & Agent relations of Huckletree.


Take us back to the beginning, how did it all start?
Huckletree was founded in 2014 after co-founder Gabriela Hersham spent some time in New York and observed the rise of coworking in the city.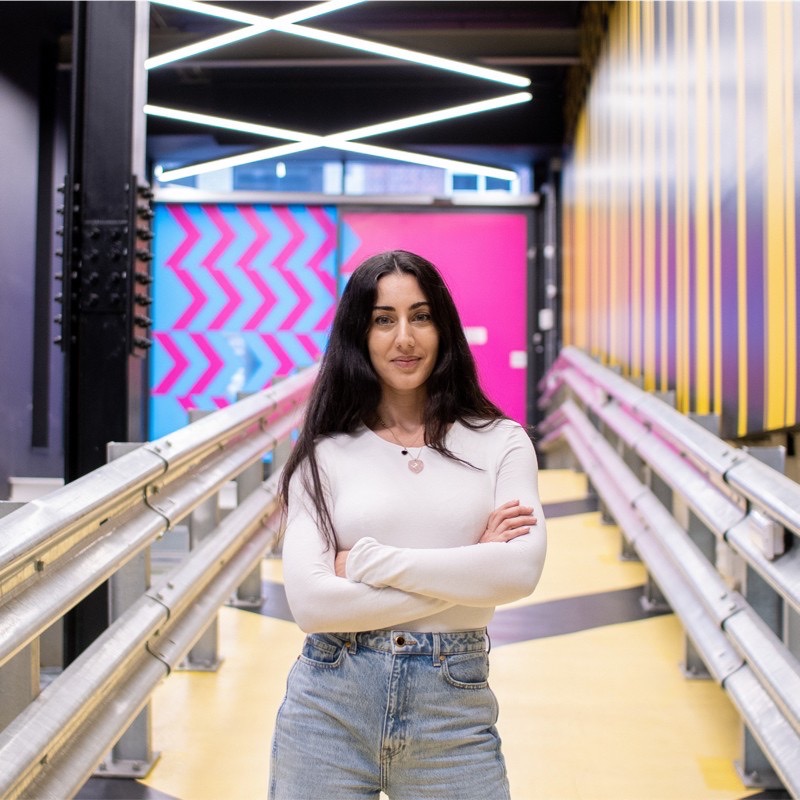 Having identified a gap in the UK market for such a workspace model, she endeavoured to bring coworking to London. Her vision: a place where startup founders and entrepreneurs could grow together. Huckletree Clerkenwell opened its doors in 2014 and was the first workspace to achieve a Silver SKA rating (a focus on sustainability is still core to our DNA).
Huckletree Soho, coworking area on Tally Workspace

Huckletree Soho
Fast forward, and we now have six hubs across three markets and are growing rapidly. With over 500 member businesses across the fastest growing and most disruptive sectors, including GovTech, Digital Lifestyle, VC and FinTech, we're on a mission to build the most impactful ecosystem for the innovation community - helping bring positive social value to our people, sector and environment.


How does the Huckletree model work?
The Huckletree offering spans from hot-desking and resident memberships right through to private studios and enterprise suites, allowing for an ecosystem of ambitious businesses across multiple stages.
Huckletree Westminster kitchen area on Tally Workspace

Huckletree Westminster
We have over 3,000 members in our community, plus a network of over 100 ambassadors such as been-there-and-done-it founders and experts in domains such as marketing, culture or finance, plus, a pool of investors from angels and VCs to family offices. Meaning members can tap into a full spectrum of expertise to gain insights into growing their business.


What is it like to be a member at Huckletree?
We spend time understanding our members' stage, sector, ambitions, curiosities, and challenges to move the needle. Whether you're looking for investment, to meet a mentor, scale into new markets, upskill or unlock your own potential, we help our members drive true synergistic value from every interaction, every roundtable, every moment with us.


Huckletree Soho Reception desk, on Tally Workspace

Huckletree Soho
We curate a programme of experiential moments for our members, and our ecosystem and experience offering is entirely unique to the workspace industry. Made up of workshops, meetups, festivals, summits, wellness programmes, accelerators, and so much more - all curated to empower our members to perform at their peak, and make intelligent decisions for their businesses.


Meeting rooms near me
What kind of companies call Huckletree home?
Each of our office spaces are curated around a different industry, offering talent networks, so no two hubs are the same. Our
Huckletree Shoreditch
office space hub is made up of challenger brands in everything from FinTech to InsureTech and travel industry disruptors (key members here include Quirk, Fanzo and MELScience), and our
White City
hub is curated around FoodTech and Future Living companies (with key members being Butternut Box and The Collective Dairy).
Huckletree Dublin, event space on Tally Workspace

Huckletree Dublin
Soho
is curated around investment funds and scaling businesses,
Manchester
is home to lifestyle and creative brands, PUBLIC Hall is curated for GovTech brands, and
Dublin
is home to high-growth Tech brands. Our most recently announced hub opening in early 2023,
Oxford Street
will be home to brands working on the next iteration of the Web - predominantly in Web3 and adjacent industries.
We're incredibly proud of the diverse innovation network we're building.



Top 5 meeting rooms near Liverpool Street
Where can we find you?
Huckletree Oxford Street reception, on Tally Workspace

Huckletree Oxford Street
What is the best thing about Huckletree?
Our curated network. Since 2014, we've been curating ecosystems from the ground up so that you're connected to the most relevant companies and minds to match your industry and ambition. When you join Huckletree, you can receive tailored introductions across our 100+ Global Ambassador network, 100+ Venture Partners, 3000+ Members and 1,500+ Alumni network, Talent Network - all experts in their fields who come from the most exciting backgrounds in the tech and innovation scene.


Meeting room at Huckletree Oxford Street on Tally Workspace

Huckletree Oxford Street
Make sure you check out Huckletree venues on Tally Workspace today!
We would like to also thank Natalia, for taking the time to talk to us about their amazing workspace and mission. Huckletree coworking venues provide an ideal environment for creativity, collaboration and growth - making it the perfect place to take your business to the next level!
We hope you now know more about what makes
Huckletree
unique, and why it's a great coworking, meeting room or private office option for your team's workspace.