B Corporation
is a business certification that recognises the positive impact that an organisation has on society as a whole. B Corps are required to meet rigorous standards of social and environmental performance, accountability, and transparency. To become a B Corp, companies must score a minimum of 80 points on the B Impact Assessment™ tool. Points are earned through factors like fair pay for employees, positive impact on the environment and society, transparent governance and business practices, and more.
In addition to meeting B Lab's standards for social and environmental performance, B Corps must recertify every three years and report their impact annually through B Impact Assessments. These reports measure impact across five areas: people (living wages), planet (environmental sustainability), public benefit (impact on communities), products & services (products that matter), and profits/returns (economic prosperity).
Many businesses are now actively looking to work from a B Corp-certified workspace. The environmental efficiency of a B Corps office is scored within the Assessment, so it's important for these organisations to consider factors like this when choosing workspace. But more than that, B Corp offices are designed to be more than just a place to work: they're designed to be a community space where people come together to create positive change in the world. 
In this post, we explore some of the flexible workspace providers that have taken the leap to become B Corp certified:
X+Why


From day one, X+Why has been driven by sustainability and the environment. They have done a lot to draw attention to the importance of sustainability in the workplace. It markets itself as 'Flexible workspace for purpose-driven businesses.'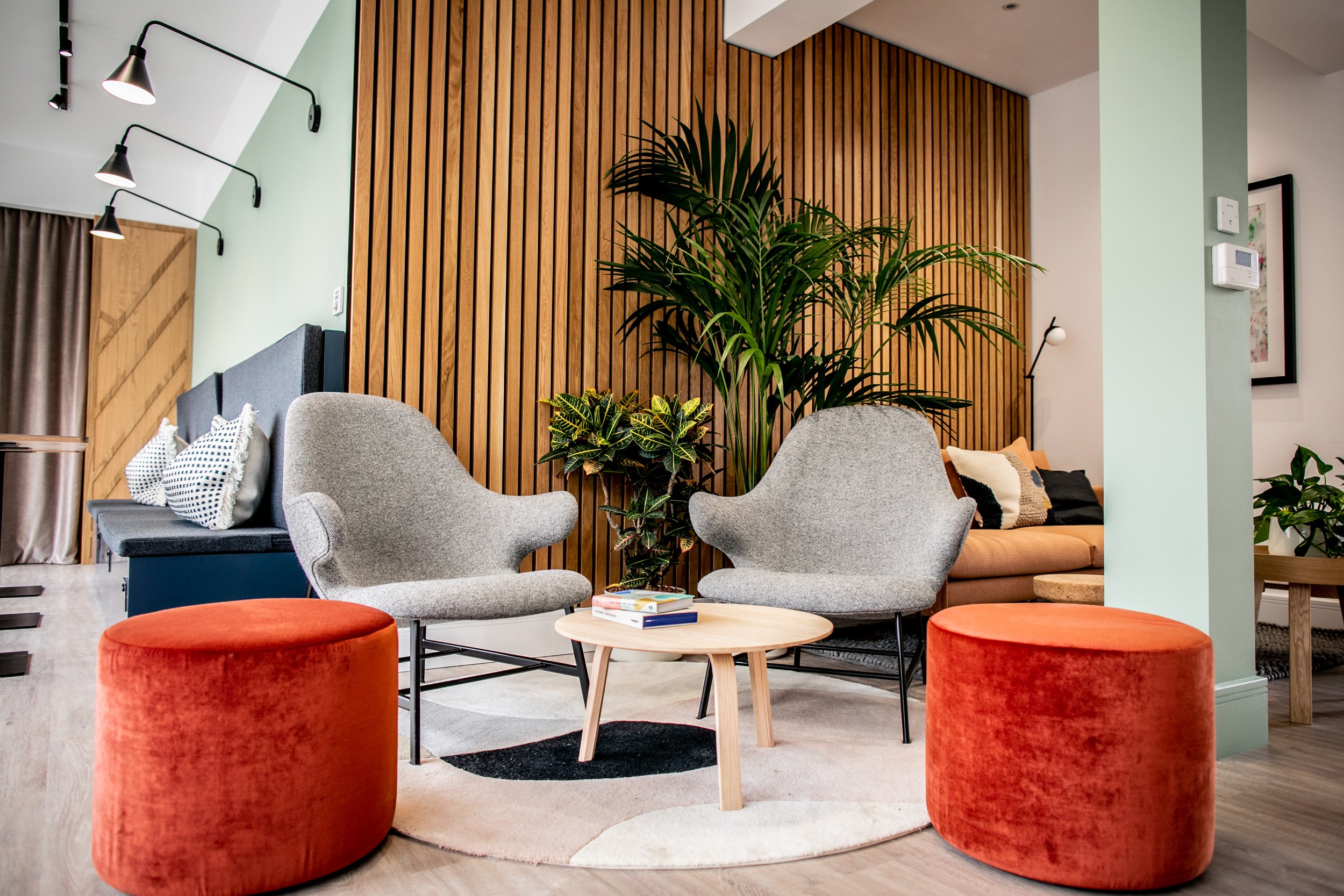 Not only are they B Corp-certified themselves, but they encourage their tenants to get the certification also, through their 'Mission Lit Programme', they support members on their journey to becoming more responsible businesses and then recognise and reward them for their efforts. 

They design their spaces to be as sustainable as possible - from the chairs to the lighting, and even their living roofs.


X+Why have a growing number of offices in London and Birmingham - with new offices popping up across the country. Two of our favourites are People's Mission Hall (residents get 5-7 B Corp points just by being in the building) in Aldgate and The Fulwood in Chancery Lane. 
Runway East 
Runway East became certified in July 2022. Based on their B Impact Assessment, Runway East Limited earned an overall score of 97.5, which is well above the minimum of 80. They are committed to making changes for the better, including:
Smart thermostats and occupancy sensors to reduce energy usage
Recycling programs in all buildings
Food waste composted
100% renewable electricity
Use of non-toxic cleaning products 
Encouraging bike usage for tenants 
Reducing single-use plastic usage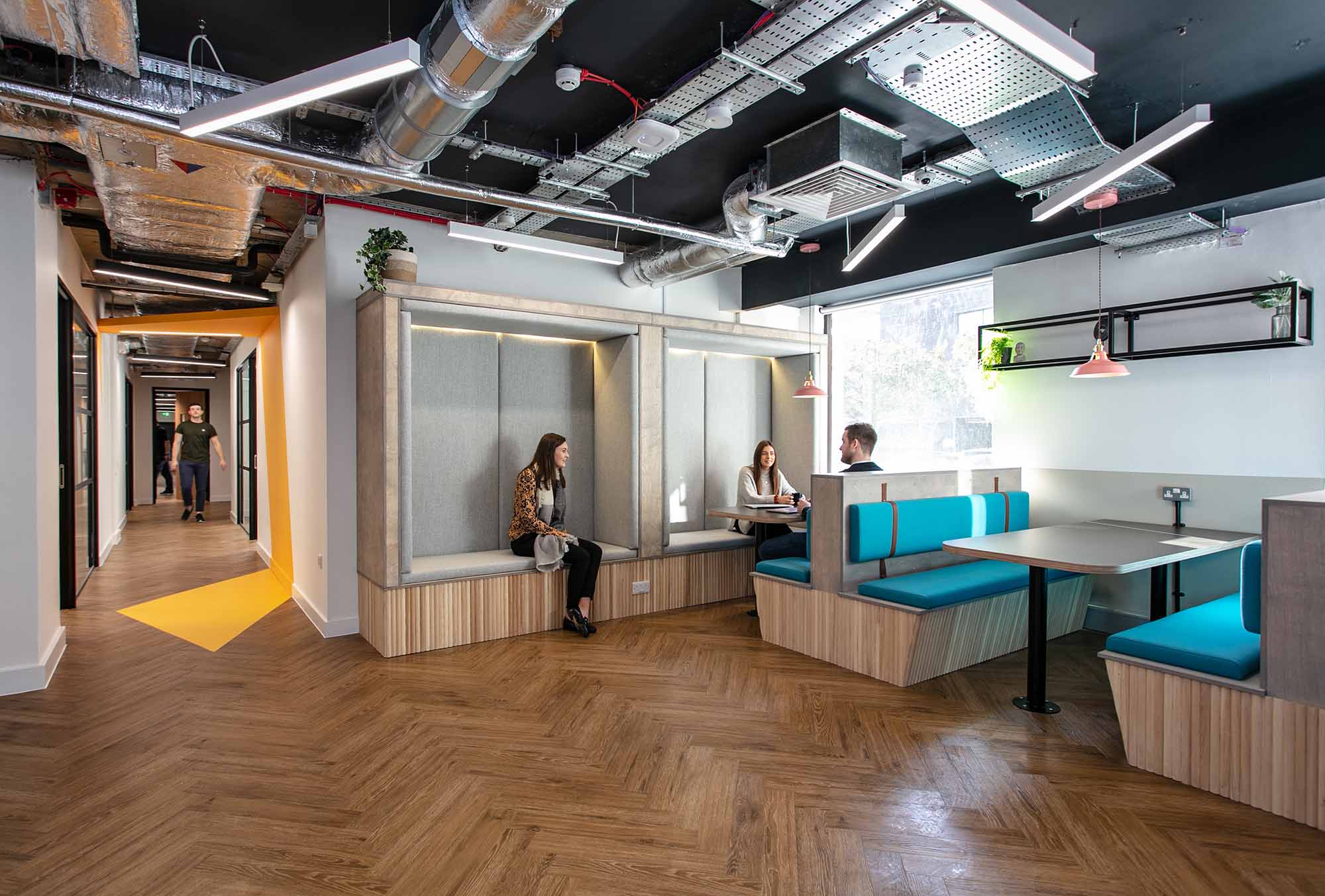 Runway East has a number of sites across the UK, located in London and Bristol. They have two great new sites  - one in Shoreditch and one in Aldgate. The Runway East venues are loved by everyone - with amazing amenities and community teams. A fab place to be a startup (and a sustainable one!). Runway East are in the process of reviewing its full carbon footprint (including supply chain) to understand areas that it can improve.
There are a growing number of B Corp-certified workspaces. Others include EOffice and Agora. It is amazing to see the choice expand. 
If you are interested in moving into a more sustainable workspace then
let us know your requirements here
and a member of our team will get back to you with options to meet your needs!