Want to impress your clients, colleagues and friends with a meeting room that's out of the ordinary? Why not choose a venue with a stunning view of London? Our list of 9 meeting rooms that have views is sure to inspire you.
Tally Workspace's top 9 meeting rooms with a view in London:
1. TOG the Shard, London Bridge, SE1
With a 360-degree view of London, TOG the Shard is one of the best spaces for meeting rooms with a view in London. The meeting rooms are located on the 24th & 25th floor and you can see all the sites of London from St Pauls to the city's skyscrapers. The workspace also has a communal kitchen and rooftop terrace and a friendly team to welcome you.
The meeting rooms are perfect if you need an inspiring environment that allows you to focus and be inspired... those views of London are hard to beat!
Location: 24/25, The Shard, 32 London Bridge St, London SE1 9SG
Closest stations: London Bridge (1 min walk), Borough (13 min walk)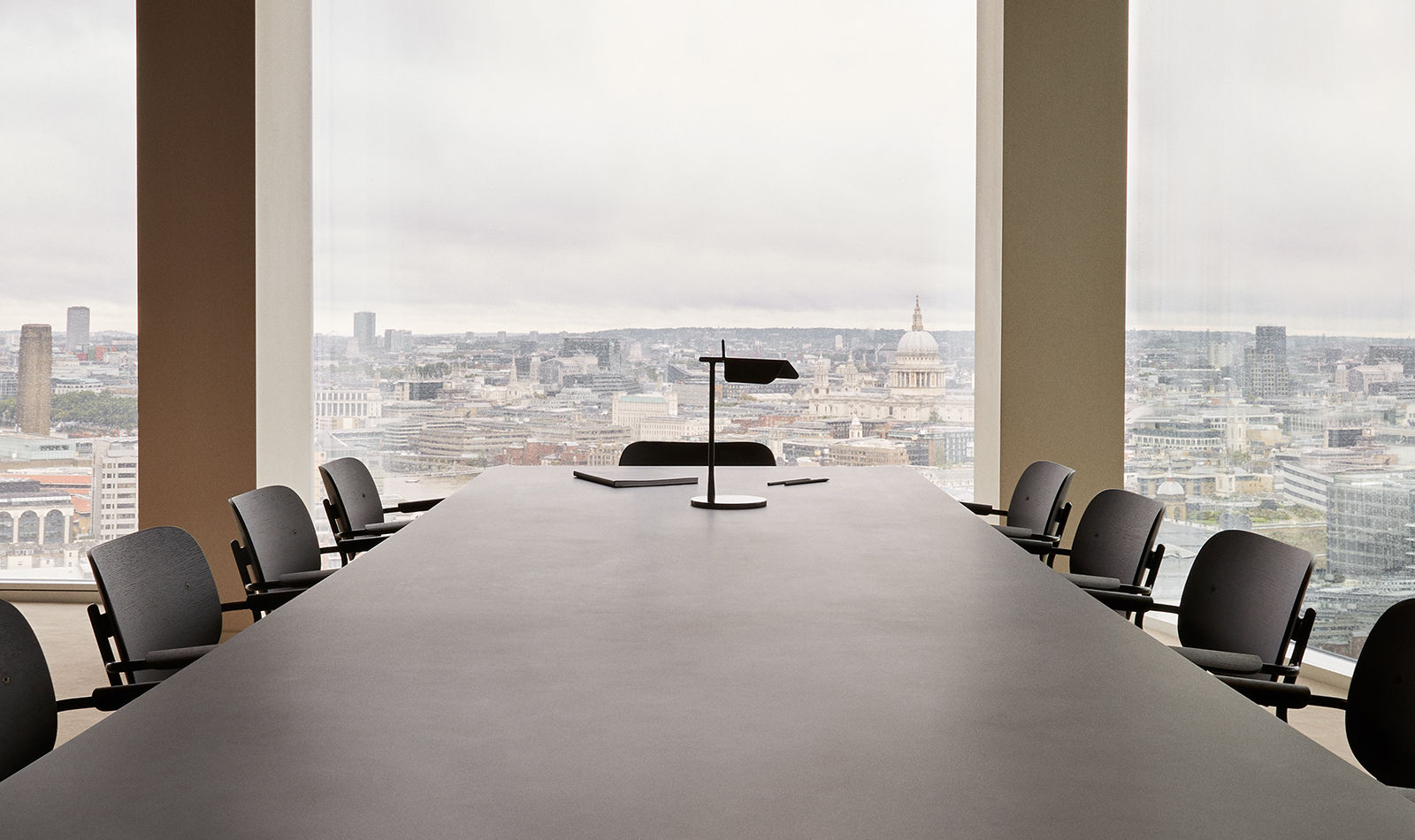 When you need to hold a meeting and you want something truly special that your clients or colleagues will remember, then Landmark 110 Bishopsgate is the perfect venue for you.
Landmark 110 Bishopsgate is a modern office building in the city of London. It is located in the heart of the city, in the financial district. It has a unique glass façade and large atrium where people can relax during breaks.
Location: 7th - 19th Floors, 110 Bishopsgate, London EC2N 4AY
Closest stations: Liverpool street station (6 min walk) Aldgate (6 min walk)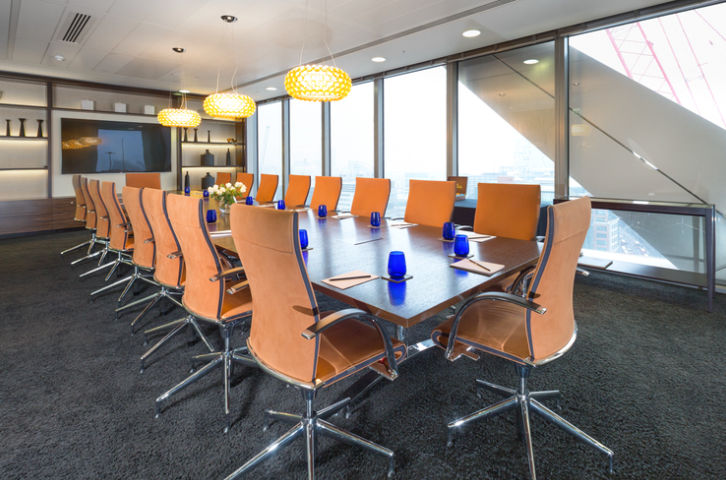 3. Menier Penthouse, London Bridge, SE1
This venue really has the wow factor. If you're looking to host a meeting or event in London and want an unparalleled view of the city, look no further than the Menier Penthouse. Located on the top floor of a former chocolate factory, this space is one of a kind. With floor-to-ceiling windows that span two sides, you'll get great natural light throughout your meeting or event. The space can fit up to 55 people (or smaller groups).
Location: 38 Southwark St, London SE1 1UN
Closest stations: London Bridge (6 min walk), Borough (8 min walk)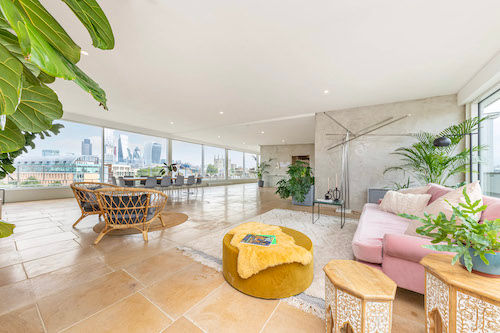 Located in central London, 20 Eastbourne Terrace is a modern and flexible meeting space with large windows and access to a private balcony. 20 Eastbourne Terrace is conveniently located minutes from Paddington and the Regents Canal.
Location: 20 Eastbourne Terrace, W2 6LG
Closest stations: Paddington (4 min walk), Lancaster Gate (11 min walk)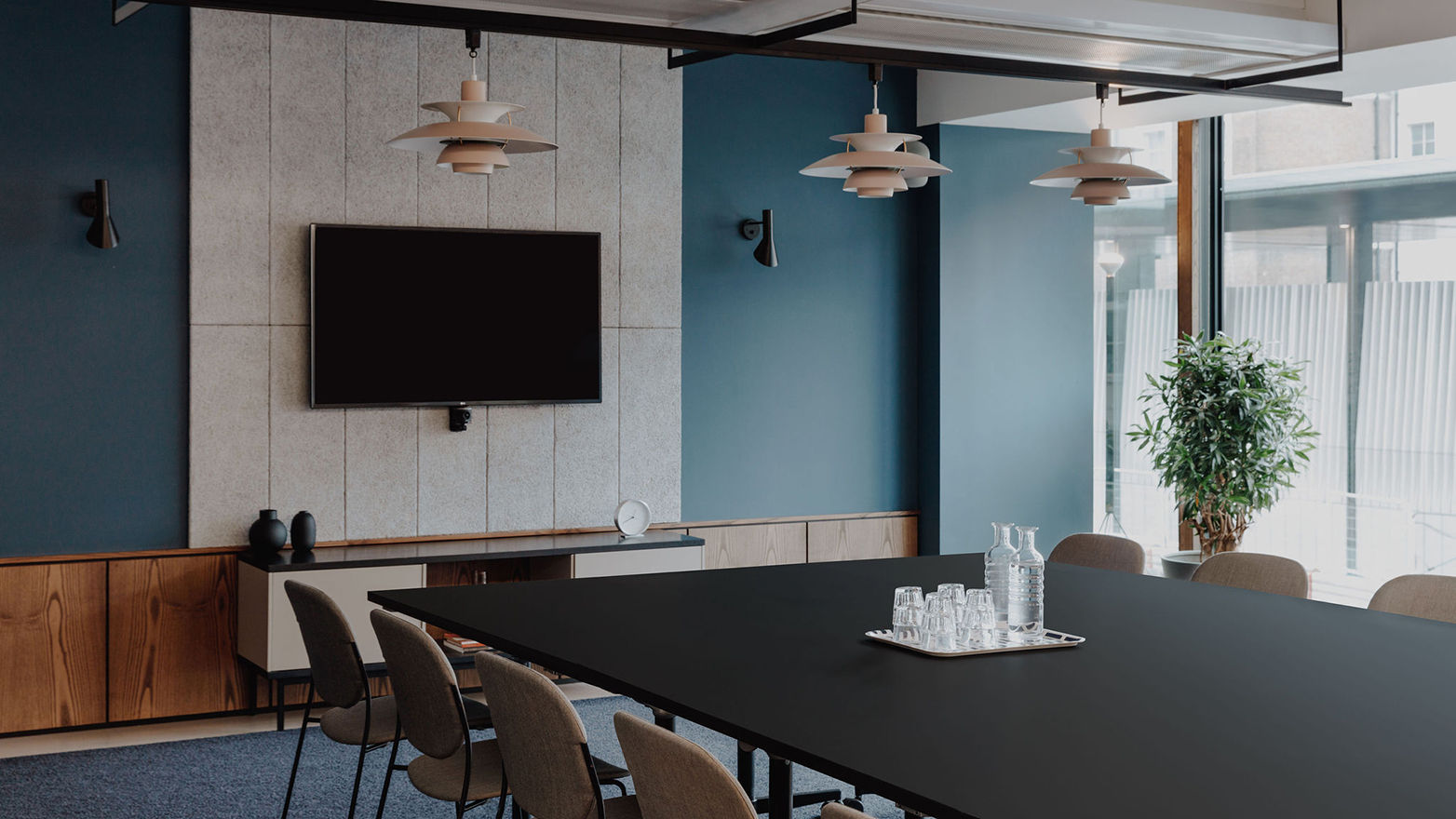 5. Landmark, 125 Old Broad Street
Located in the heart of London, 125 Old Broad Street has two elegant, spacious meeting rooms with views - The Boardroom and the Monument room. These meeting rooms come equipped with a whiteboard, flipcharts and pens as well as high-speed internet access.
Location: 125 Old Broad Street, EC2N 1AR
Closest stations: Bank (3 min walk), Liverpool Street station (5 min walk)
6. Mindspace, Shoreditch, EC2A
Mindscape is a huge well-designed coworking space (think stylish hotel) and balconies with views over London. Mindspace Shoreditch is a great spot if you are looking for a meeting room of any size. Contact us on the live chat if you want to make 100% sure you are booking a room with a view.
There are four meeting rooms available at Mindspace Shoreditch with capacities ranging from 6-16 people. Prices vary depending on capacity and availability but start at £40 for an hour. You can also book coworking space for the day if you want to make use of their gorgeous coworking area.
Location: 9 Appold St, London EC2A 2AP
Closest stations: Liverpool Street station (4 min walk), Shoreditch High Street (9 min walk)
Book meeting room in Mindspace, Shoreditch
The co-dalston is a lovely building with an on-site cafe that has been converted into a coworking space. It's located in Hackney Wick, which is a 10 minute walk from Dalston Junction station.
Location: 584 Kingsland Road, Dalston , E8 4AH
Closest stations: Dalston (1 min walk)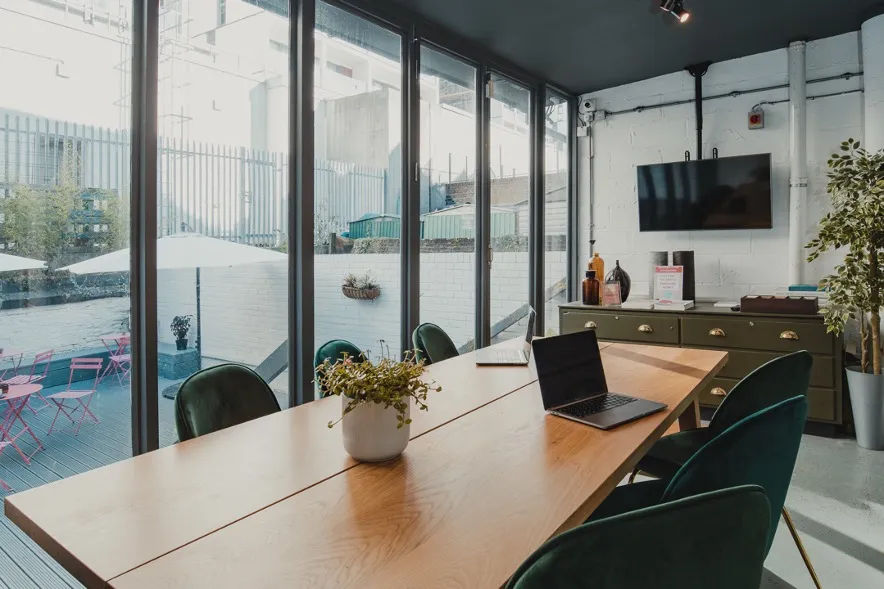 We love this meeting room in the roof of the Loft, Queens Park with its slanted ceiling up into the roof of the building. Whilst you have to peep to look outside we still think its a great, inspirational space if you want to bring your team together in North West London.
Location: The Loft at Queen's Studios, 121 Salisbury Rd, NW6 6RG
Closest stations: Queens Park (6 min walk)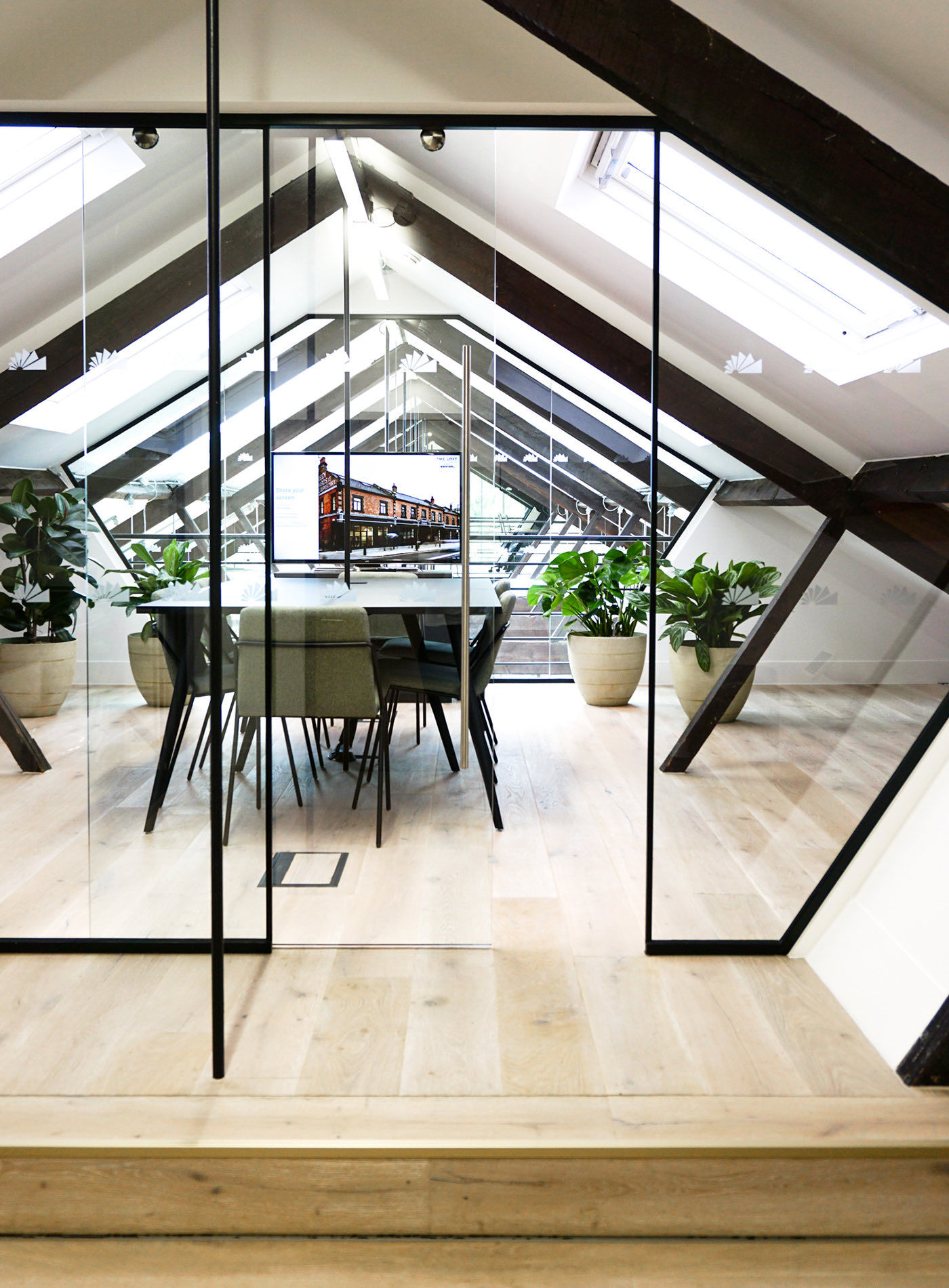 9. TOG Bloomsbury Building, Holborn, WC1
TOG have been running their Bloomsbury Building location for over two years. It is in the centre of Holborn, right next to Holborn station. Situated on the top floors of the building you get amazing views from all of the meeting rooms. Their meeting rooms are high tech with AV and whiteboards.
The venue also has a communal kitchen, showers, library and piano rooms!
Location: 10 Bloomsbury Way, London WC1A 2SL
Closest stations: Holborn (2 min walk)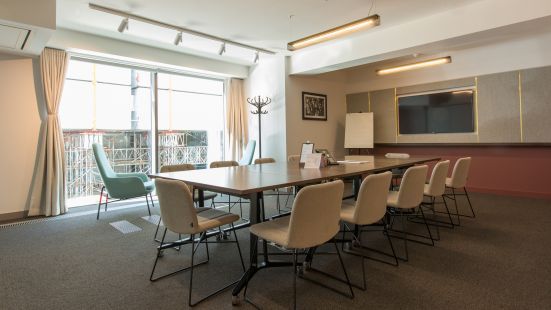 Conclusion
With these amazing meeting spaces, you can make your event a success. They're perfect for different types of events and they're conveniently located in different parts of London. Whether you're looking for something small or large, these places are sure to impress!
Click here if you're looking for a meeting room in London Bridge.