List your venue
Get access to a new audience of workers, maximise the use of your space and earn extra income
Why venues list on Tally Workspace
Tally Workspace enables you to list your spare desks, private spaces and meeting rooms to make them available for our members to book. Simple to set up and easy to use. We make it easy for you to attract a new audience of employees looking for workspace
List Venue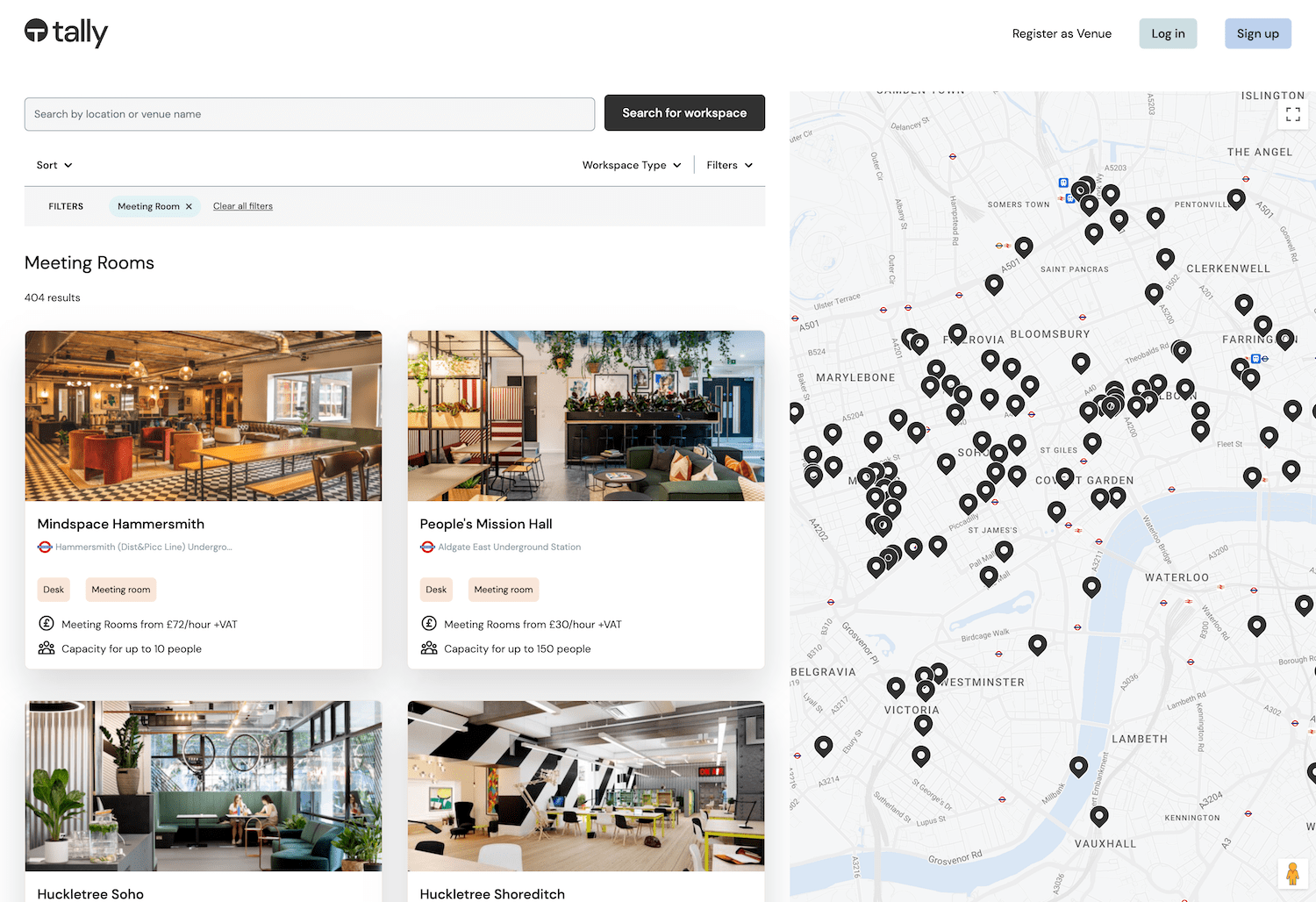 How it works
You create your venue listing page with photographs, descriptions and details. We then review it and put it live for bookings on the Tally Workspace platform. You will then receive booking requests via email and can also log into the platform to see upcoming bookings.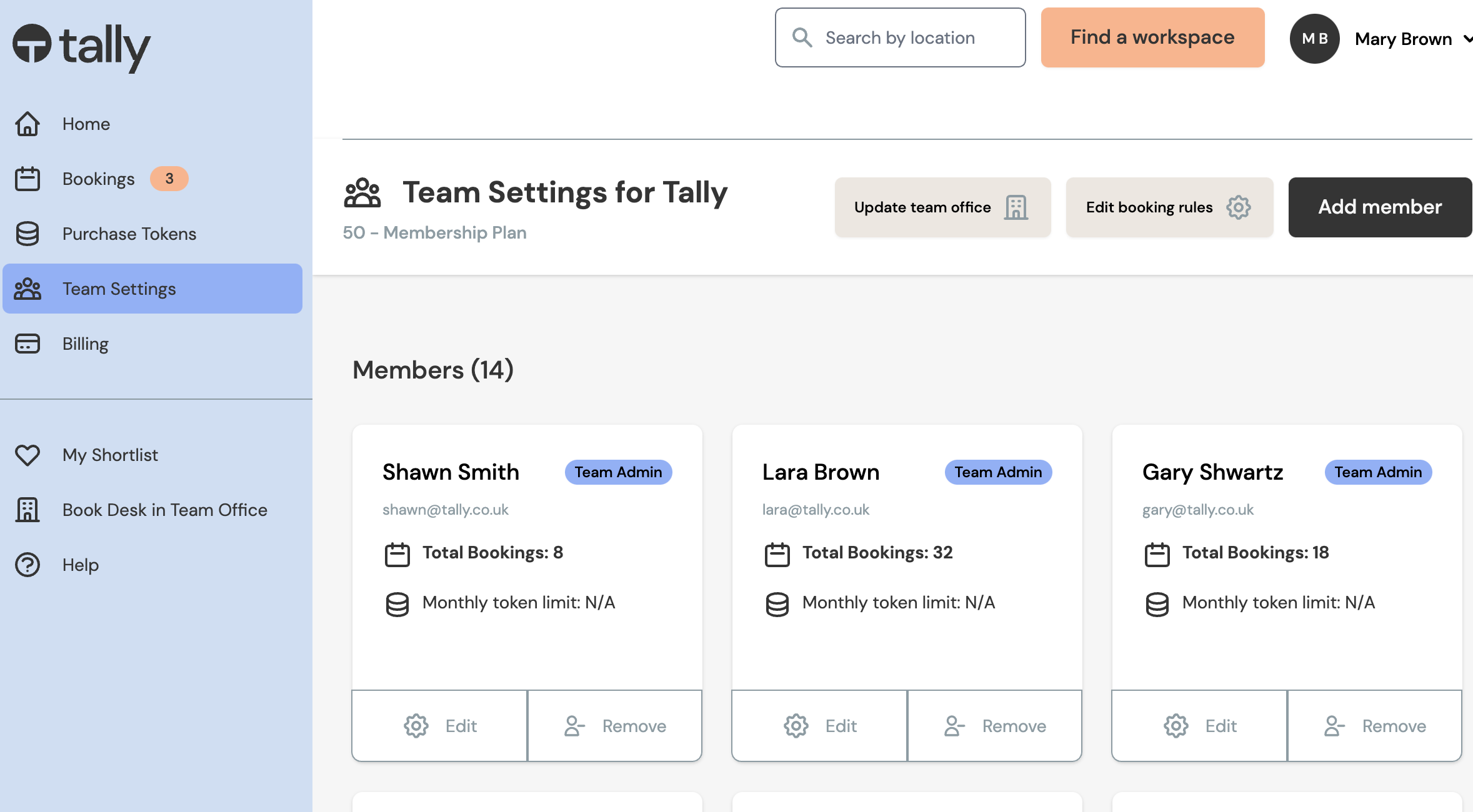 Integrate with existing booking systems
Automate the booking flow by integrating with your current tools. If you use Nexudus or Office RnD you can set up your Tally Workspace account to access live availability of meeting rooms and schedule bookings straight into your calendar. Meaning less admin for your team and a quick, efficient booking process for your visitors.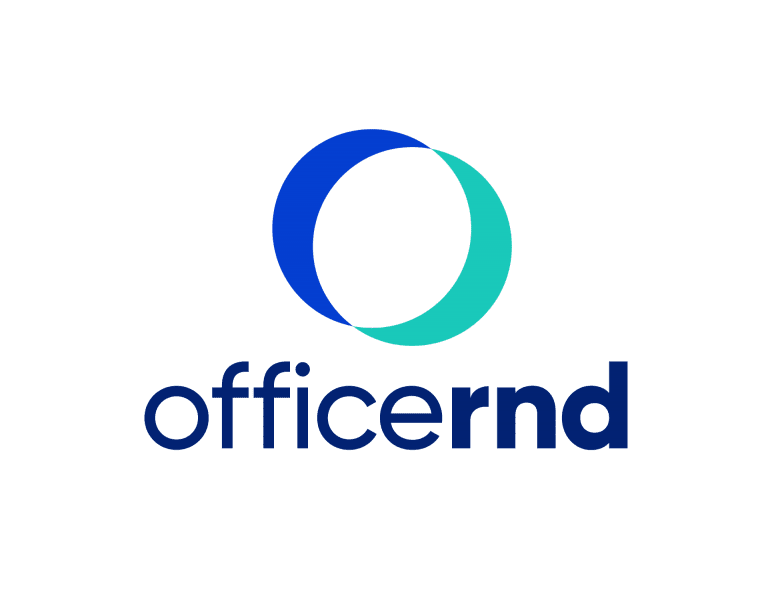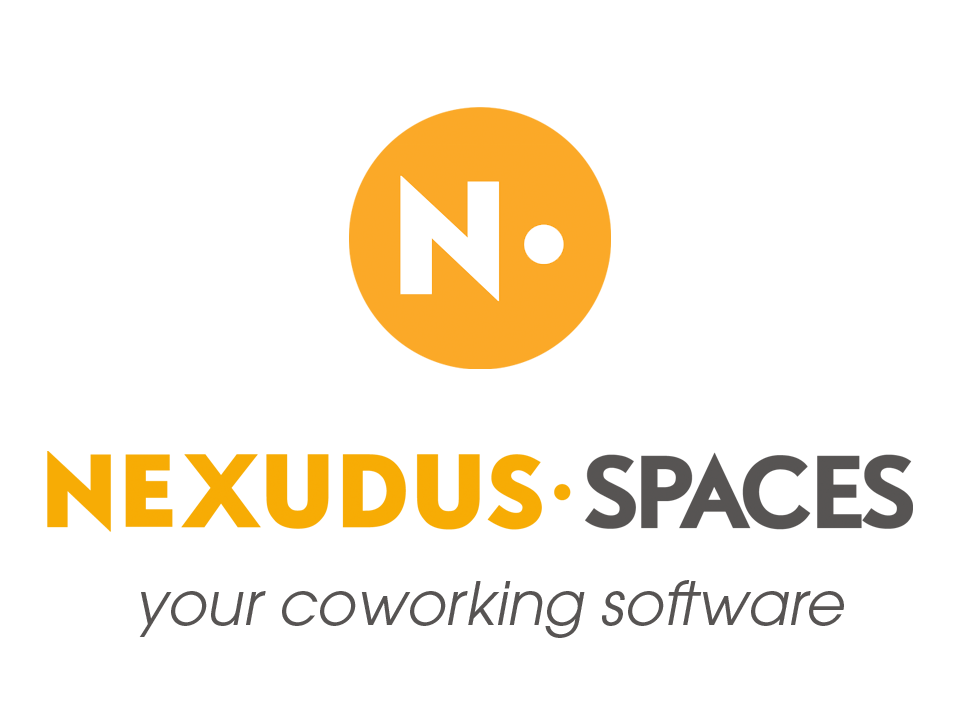 Free to list

We don't charge venues a fee to list on the platform. You simply list your venue on Tally and we market it for you for free.

You set the rate

We don't believe in 'free workspace'. You set a fair rate for your space on the platform. Our billing system means you also don't have to worry about invoicing.

Flexible

You set when your venue is open and what you have to offer to members on the platform. You can amend your venue listing at any point and choose which bookings to accept or reject.

Easy to use

Receive booking requests via email or log into the platform to see upcoming bookings. Dedicated support is available on our website, by phone and by via email.
Joining Tally Workspace
Minimum Requirements
Plug sockets
Members will need to plug in their laptop at their desk.
Wi-Fi
Members need access to secure high speed Wi-Fi.
Reserved space
Space should be reserved for members who have made a booking
See how Tally Workspace can help your venue
Get in touch and we can talk you through how Tally Workspace works and how it can benefit your venue.
Let's Chat