Times are tough right now for UK businesses with rising costs and the UK potentially facing its
longest recession in history
. It is important for teams to look for ways to reduce costs without missing out on meeting with each other. The importance of team meet-ups for culture and productivity is as important now as ever. 
Sometimes the cost of
meeting rooms
can seem absurdly high, especially compared to the negligible cost of a
Zoom
meeting. But there are some amazing low-cost meeting rooms you can book for your team on Tally Market. Tally Market, gives you access to a global network of on-demand meeting rooms, coworking spaces, and offices. 
Here is a list of five of our very favourite low-cost meeting rooms which your team will love. All of them are available to book through
Tally Market
too!
We kick things off with a very centrally located venue near to Old Street, Liverpool Street and Moorgate. It is a large coworking space, spread across two floors. They have a number of meeting rooms and phone booths. 
They have an amazing community team who are always around to help or just have a chat with. Make sure to hop over to
Flight Club Shoreditch
after work with the team for a social. 
You can get a 6-person meeting room at Worker's league Bonhil for the whole day for £240 + VAT.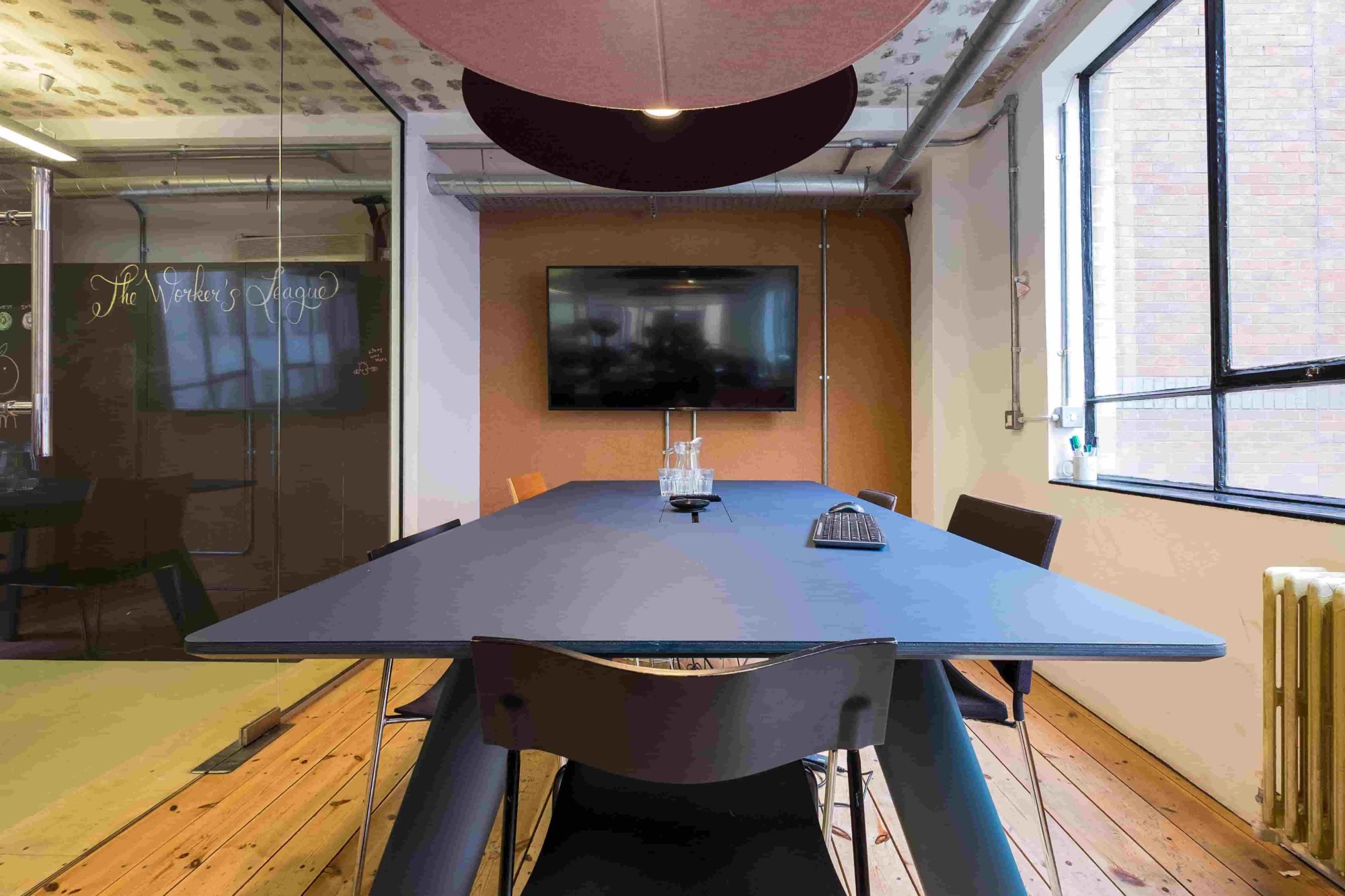 Another great option nearby to Worker's League Bonhill is The Space Liverpool Street. Is it part of The Space Chain. They have venues right across London - all of which have a selection of very well priced meeting rooms. All the meeting rooms have high-tech AV, whiteboards, fresh water, and sweets (very good if you have a sweet tooth). The Space venues have huge breakout spaces which you can use and well-stocked kitchens.  
The Space Liverpool Street is a great option if you want to impress clients or investors. It is very smart and there are a lot of great restaurants and bars nearby for after your meeting. Head to
Eataly
afterwork for drinks and some fab Italian food. 
A 6-person meeting room at The Space Liverpool Street for the whole day for £282 + VAT. 


If you are looking for a meeting room in central London then look no further than Arboretum. It is a hidden gem right in the middle of Soho. It is a private members club. It has a very quirky decor with an amazon themed bathroom. 
They have an on-site cafe for refreshments. There is also a lot of breakout spaces if you need to pop out and take a call. 
The team is lovely there and they have very interesting events in the evening. Look out for the
Paradym Talks
hosted frequently at Arboretum. 
A 6-person meeting room at Arboretum for the whole day for £300 + VAT.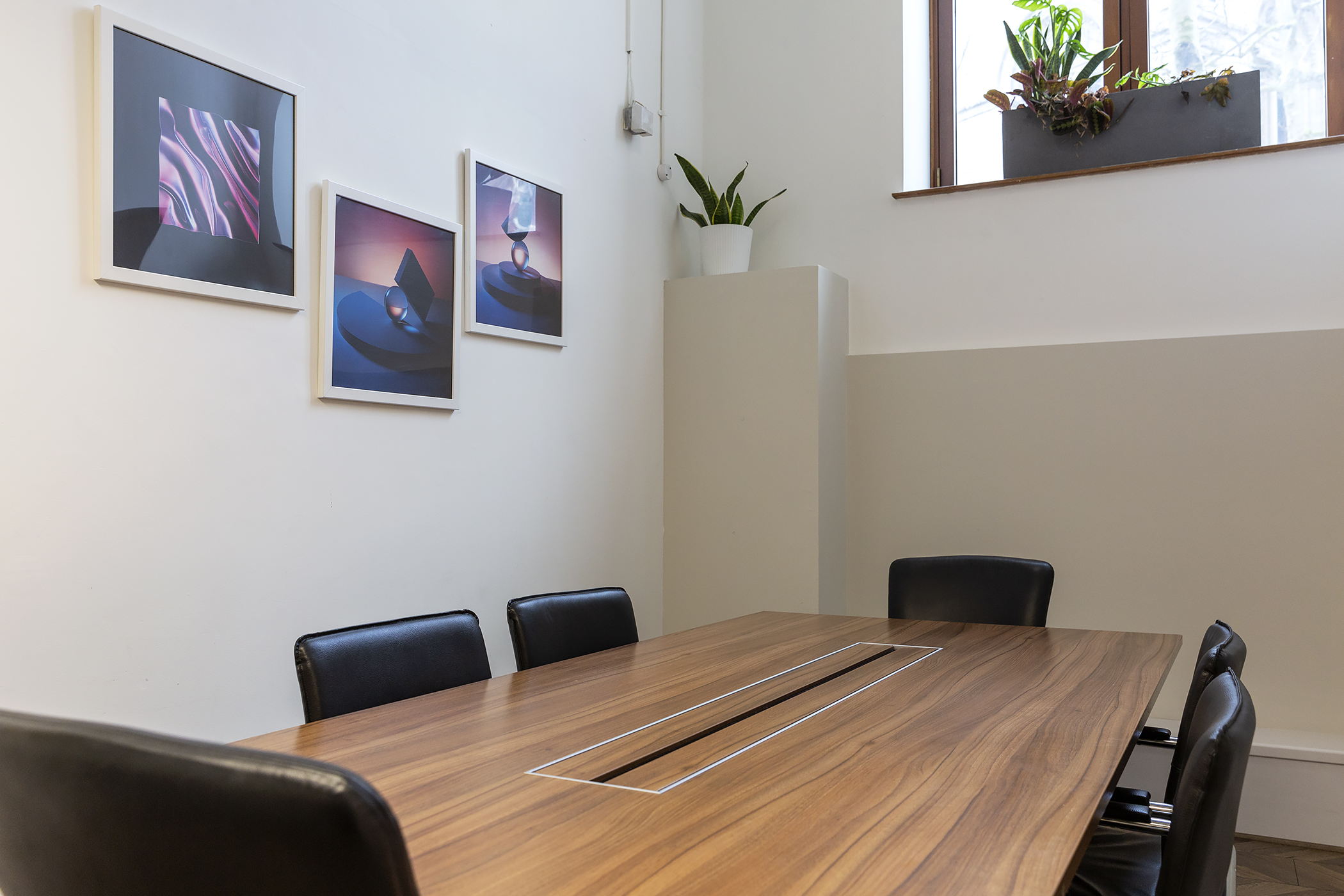 If you are looking for a clean and fresh environment to meet your team in then check out Us&Co. Their venue in Stratford is new and fresh!
The space is spread across six floors with a lot of amazing breakout spaces and very chic decor. Stratford is very easy to get to with regard to transport. 
A 6-person meeting room at Arboretum for the whole day for £234 + VAT.  An 8-person meeting room at Arboretum for the whole day for £276 + VAT. A 14-person meeting room at Arboretum for the whole day for £552 + VAT. What a bargain!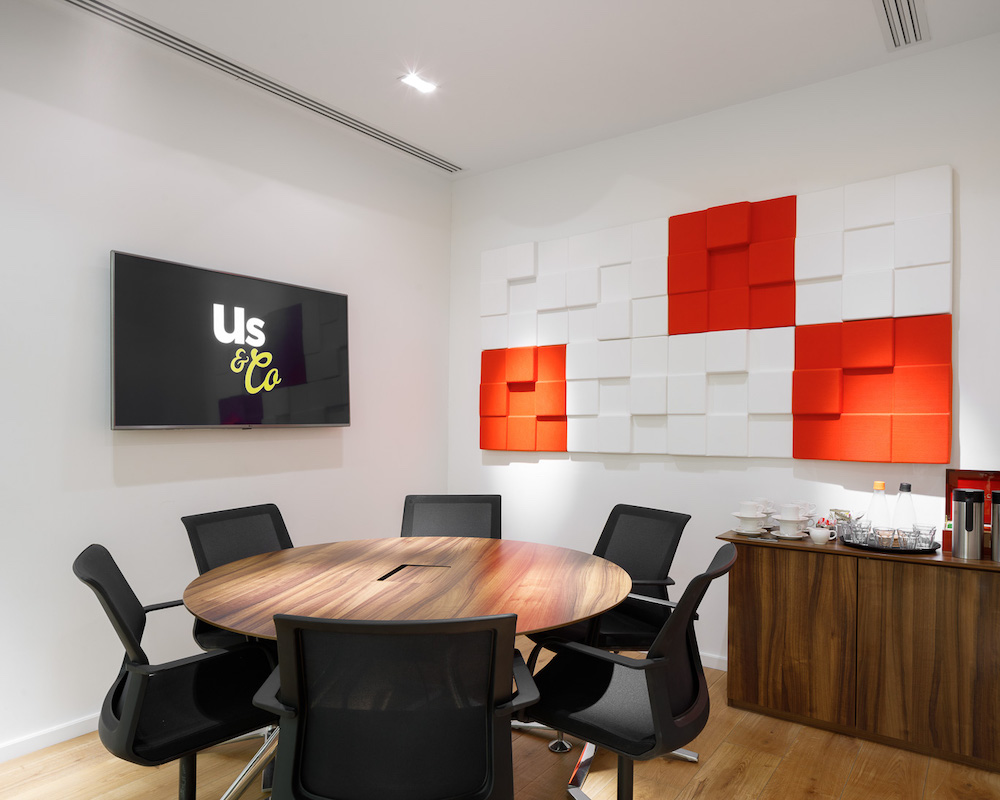 Well, that's the end of our list of low-cost meeting rooms in London but we do have many many more which you can find and book on Tally Market. So if these didn't quite fit the bill, then feel free to browse our selection here, or reach out to our team on live chat. We have
hundreds of great meeting rooms
on
Tally Market
across London ad the rest of the UK. 

[Check out these 6 cool meeting rooms in London](https://www.tallyworkspace.com/articles/6-cool-meeting-rooms-in-london)